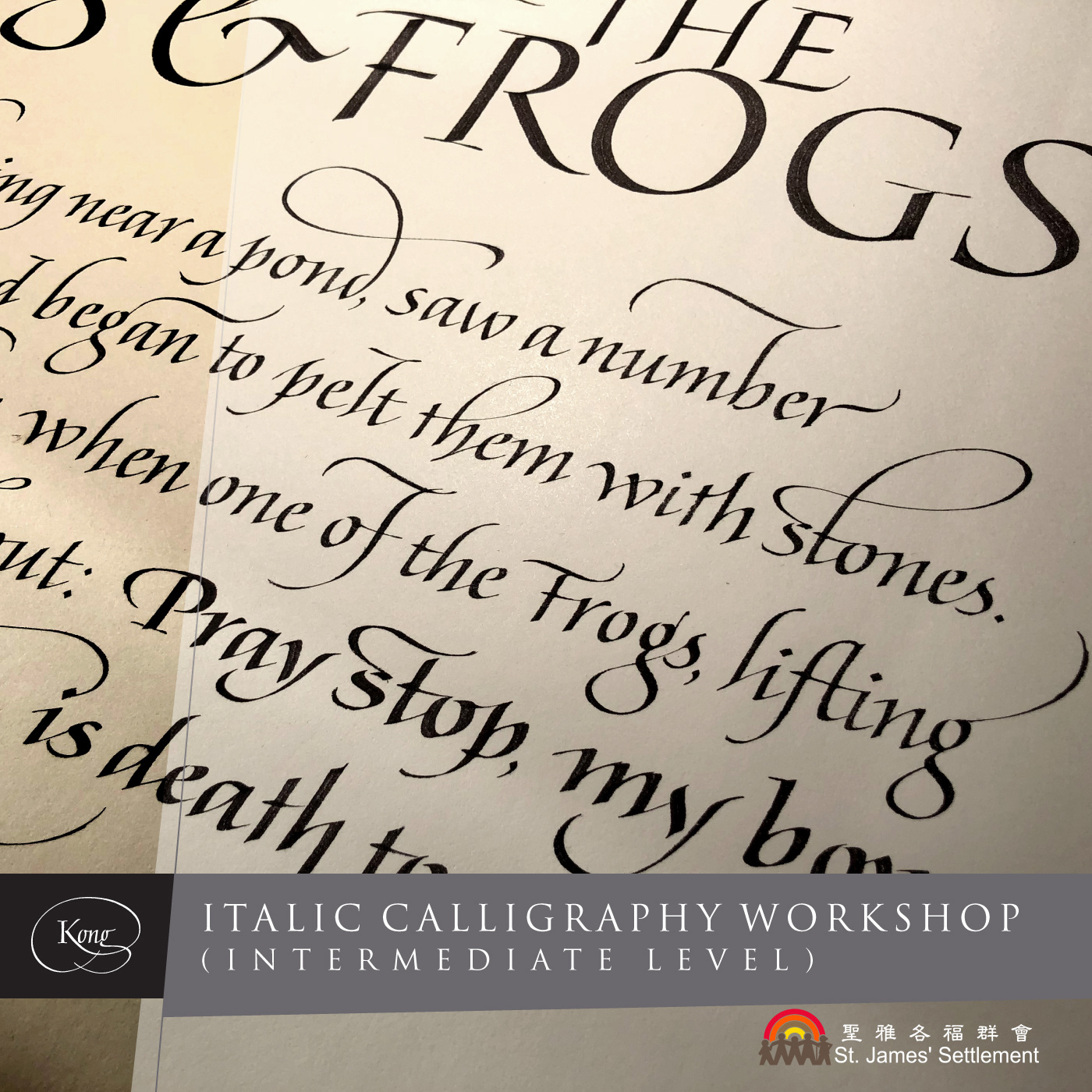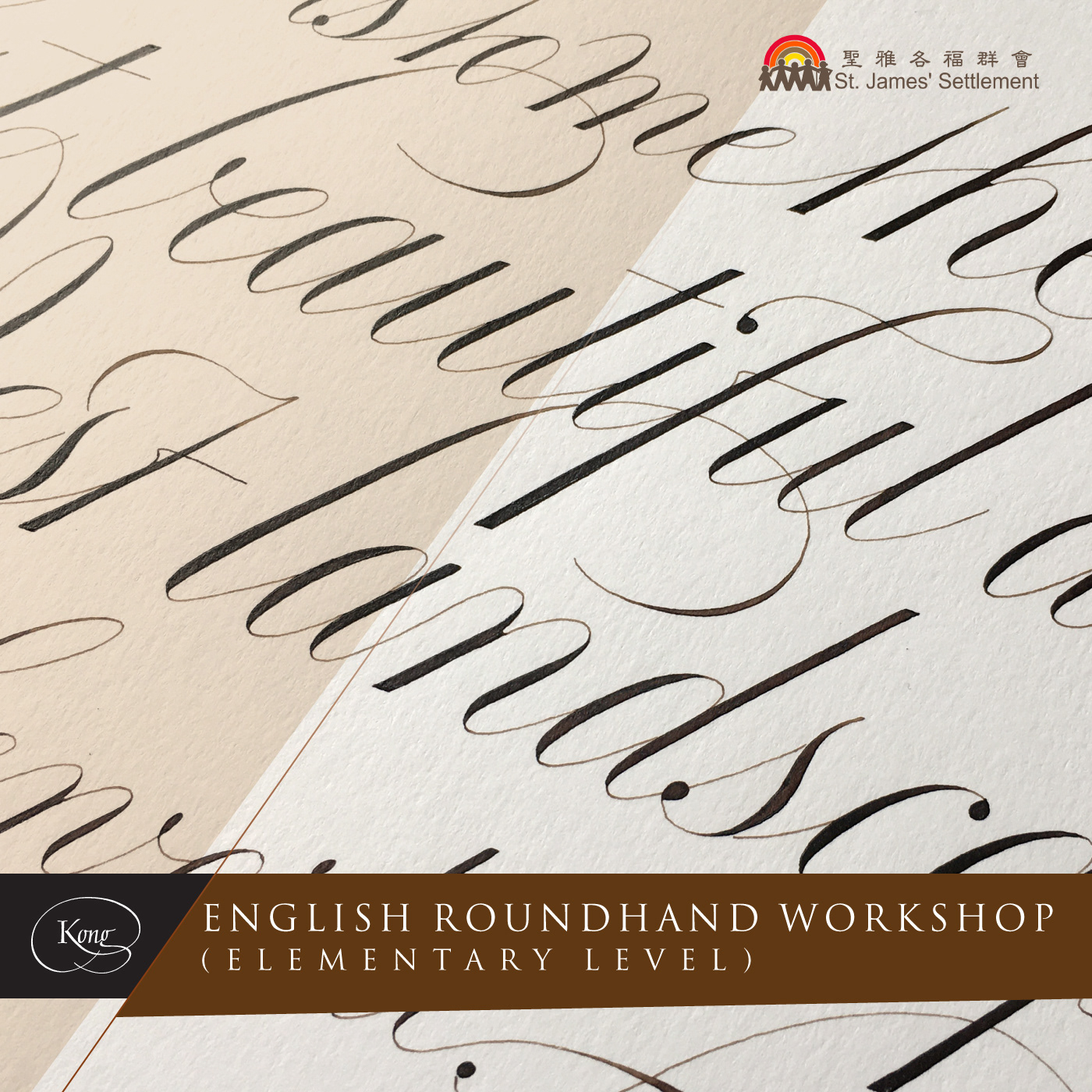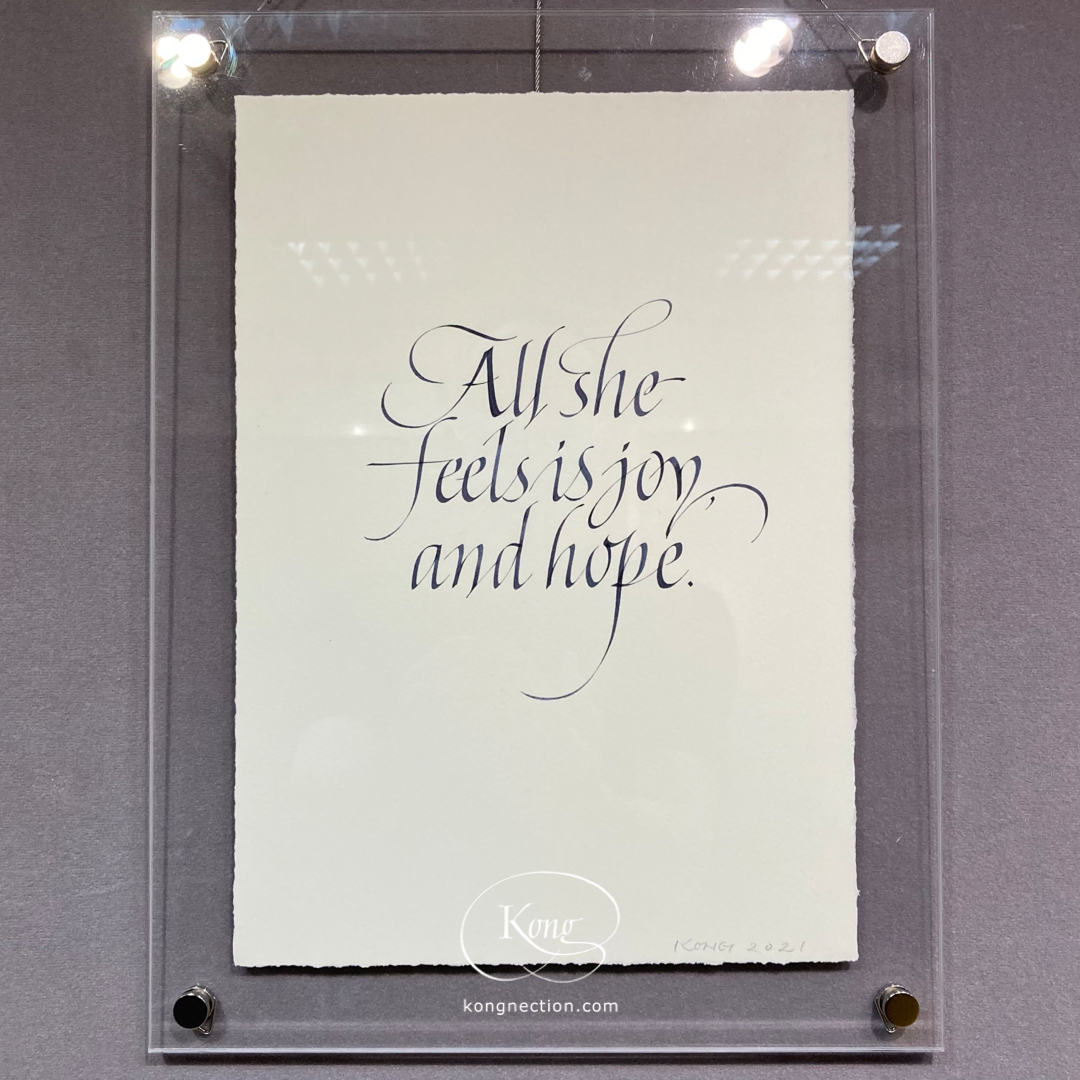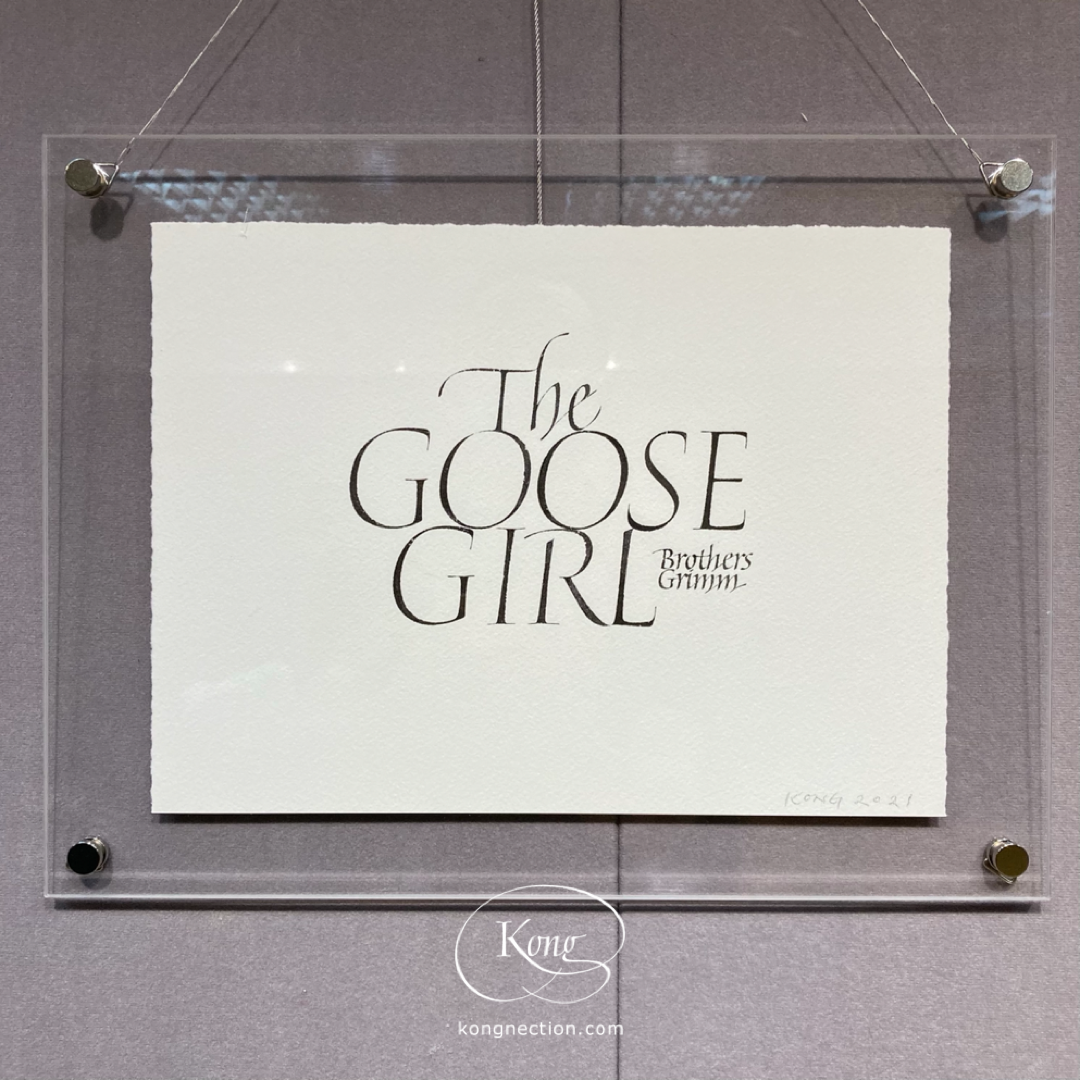 [

18 September 2021

]

Alpha Beta Club Annual Exhibition 2021    
• 
Venue

: Artland Gallery, Hong Kong    • 

Date

: 18–29 September 2021
   • 
Time

: Mon–Fri: 9am–7pm; Sat: 9am–5pm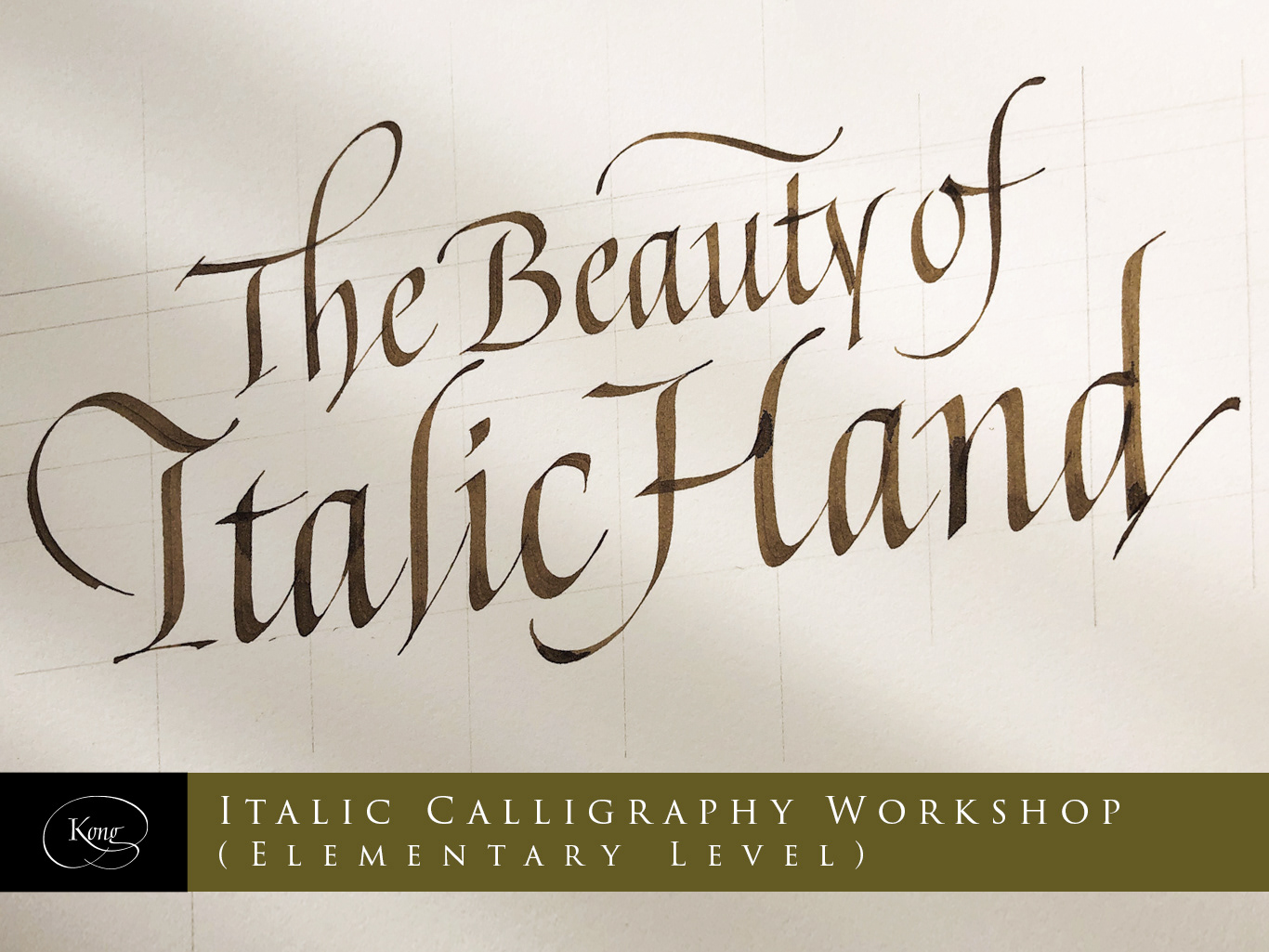 [

16 August 2021

] The new workshops of
Copperplate Script and 
Italic Hand in Autumn 2021 have been kicked off for registration. For details and registration, please visit: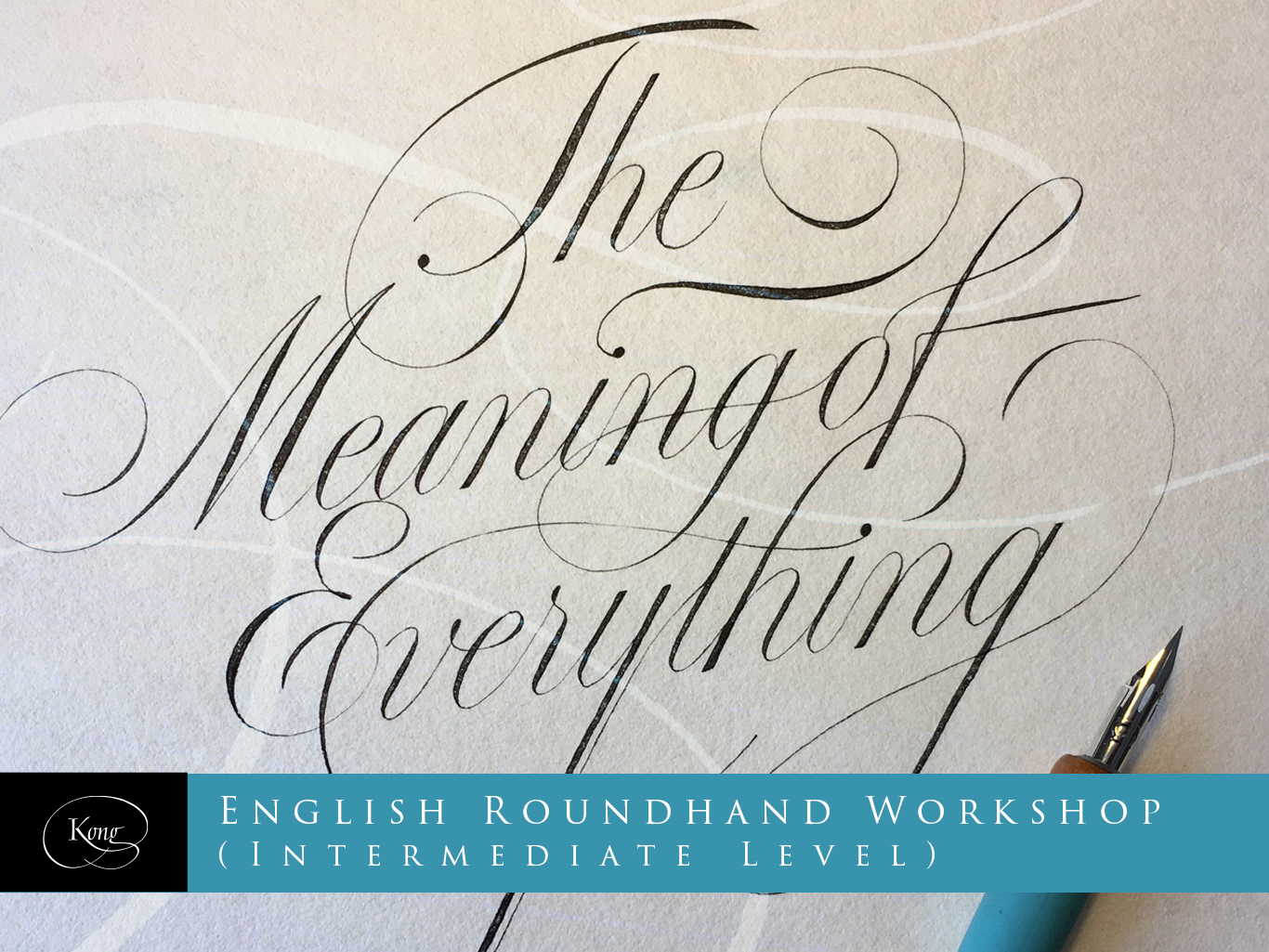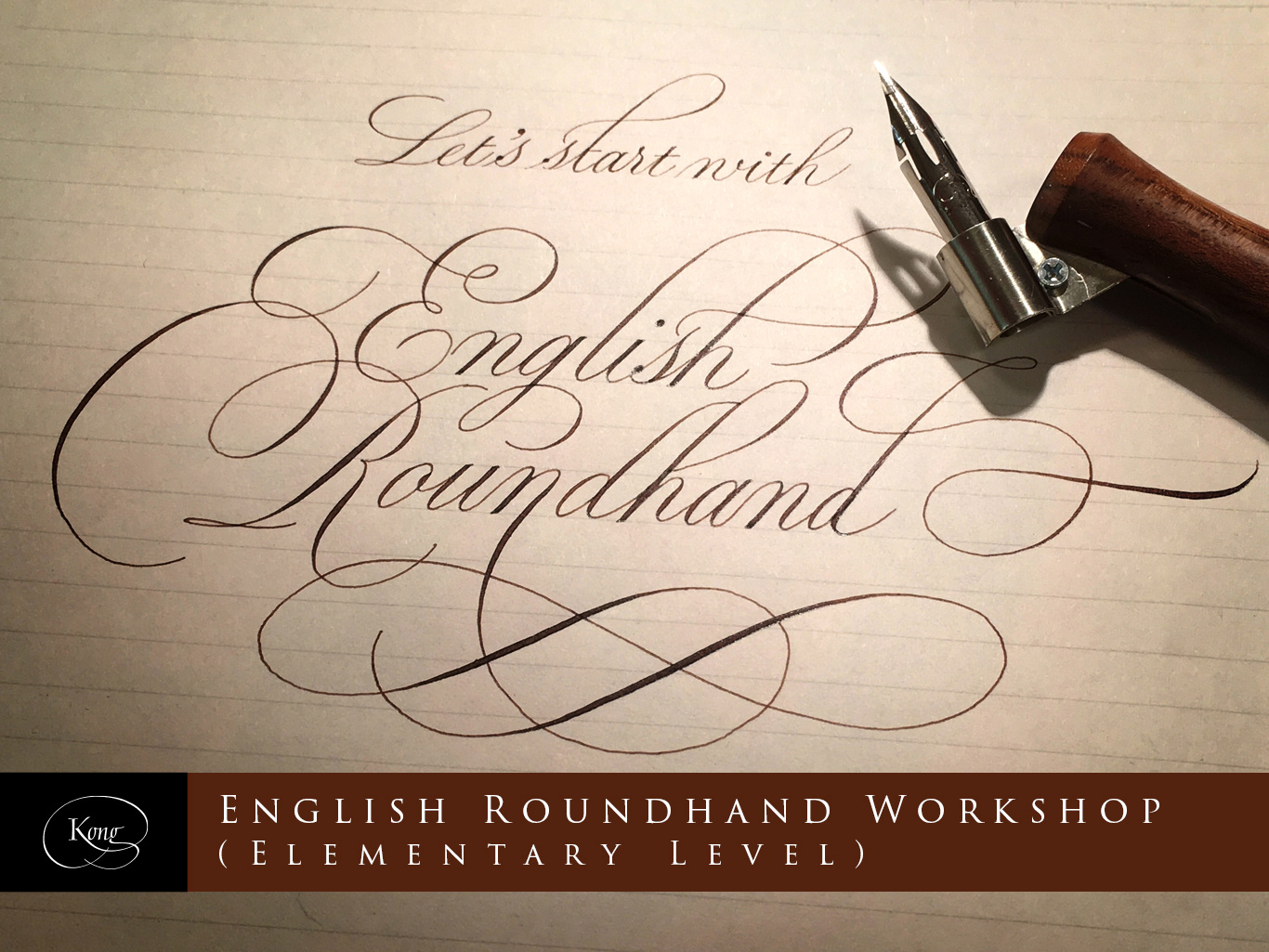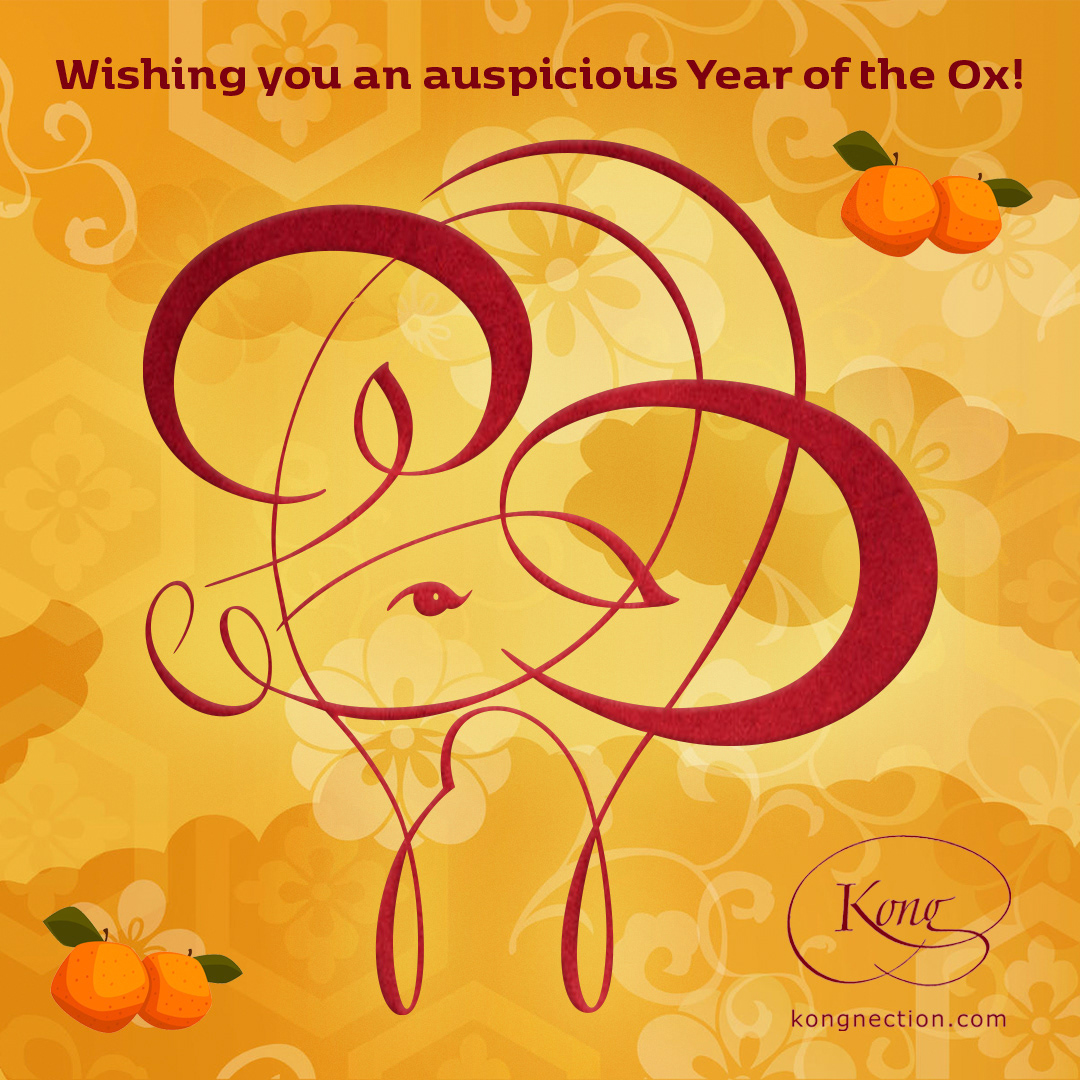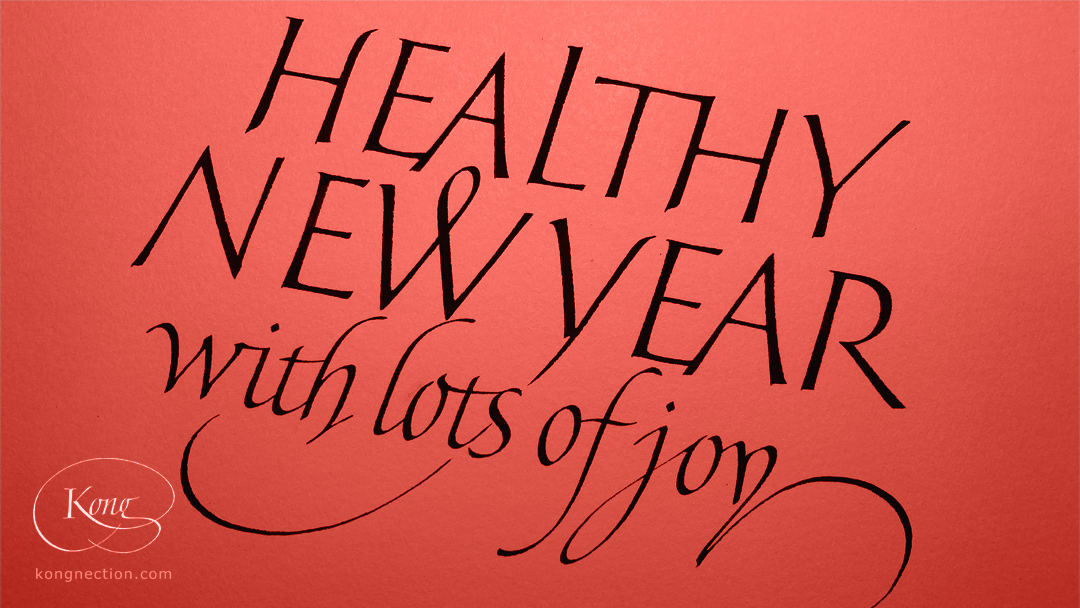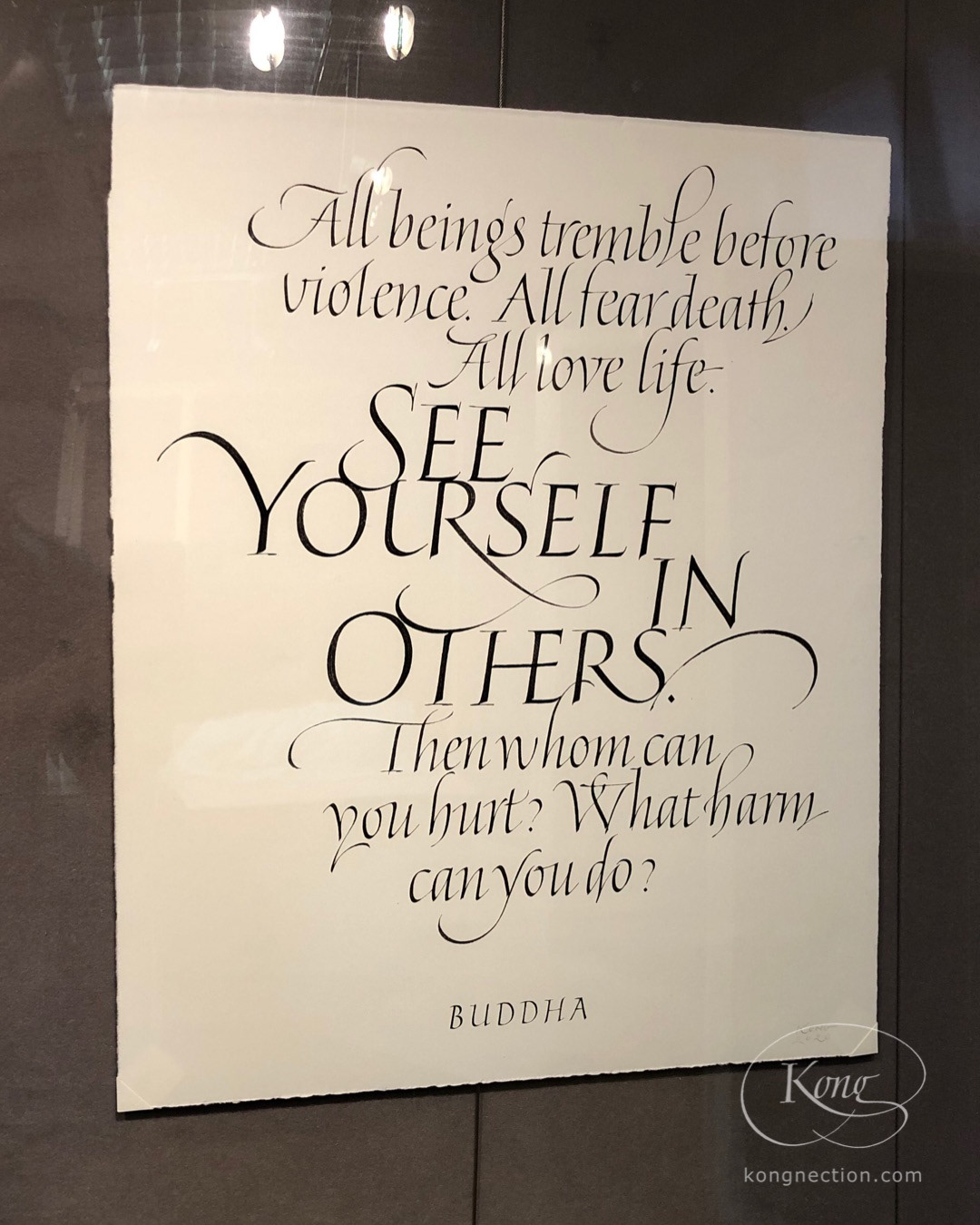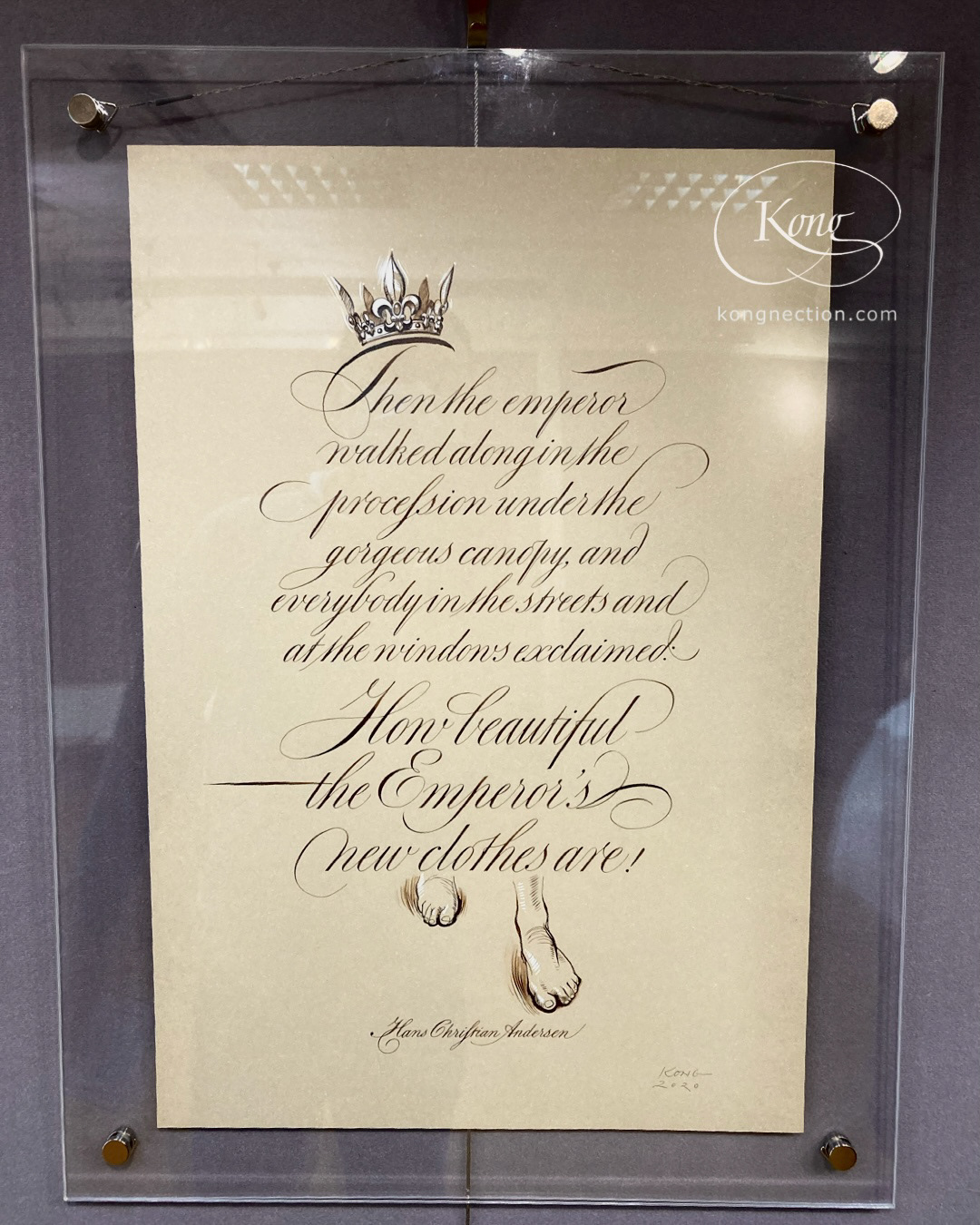 [

5 December 2020

] Happy to participate in this year's

ABC's Annual Exhibition

with my two pieces of works — '

See Yourself In Others

' and '

The Emperor's New Clothes

'. The exhibition will be held until 17 December 2020, in Artland Gallery, Wanchai, Hong Kong. 
Mon - Fri 9am to 7pm, 
Sat 9am-5pm, closed on Sun.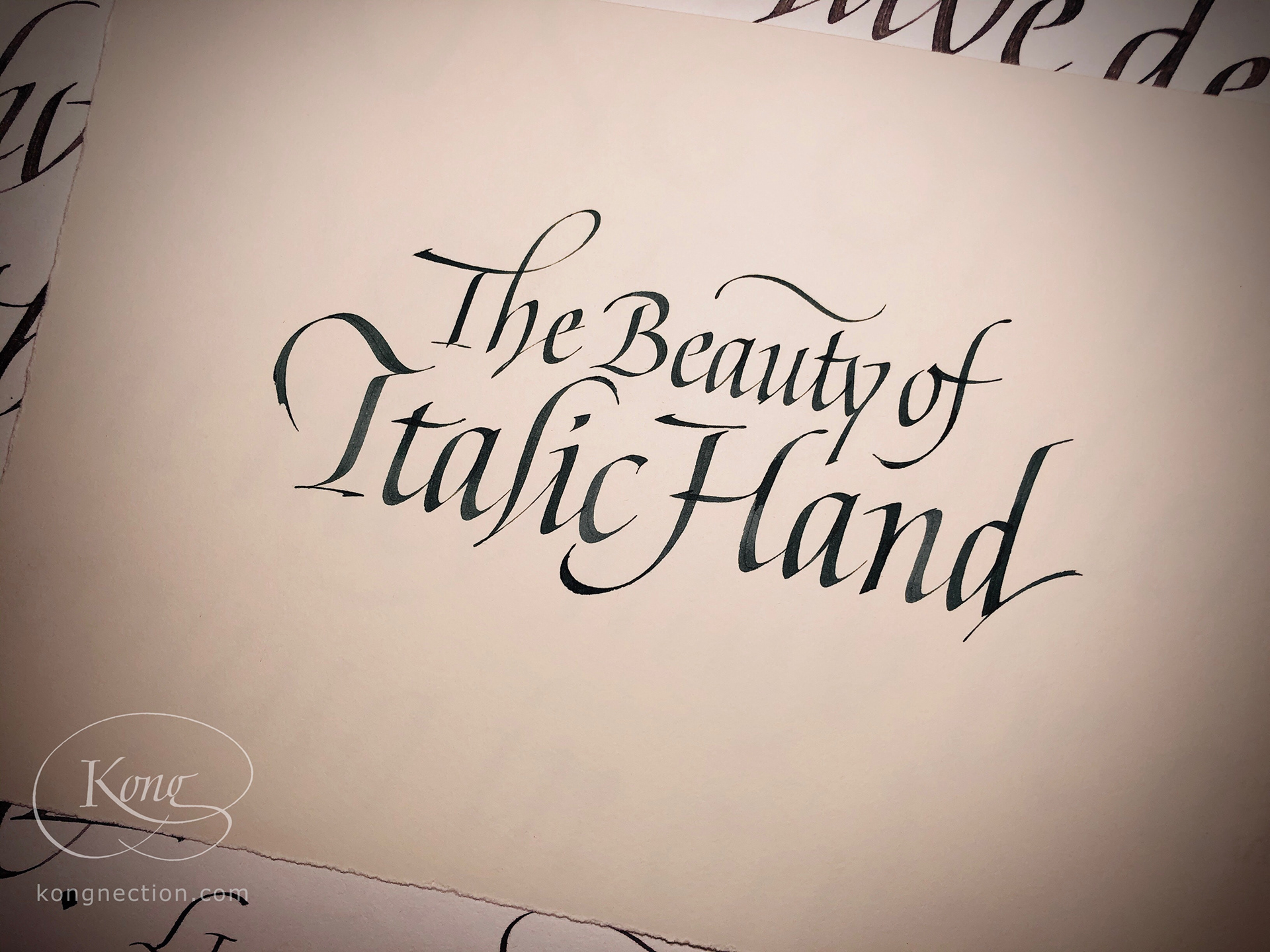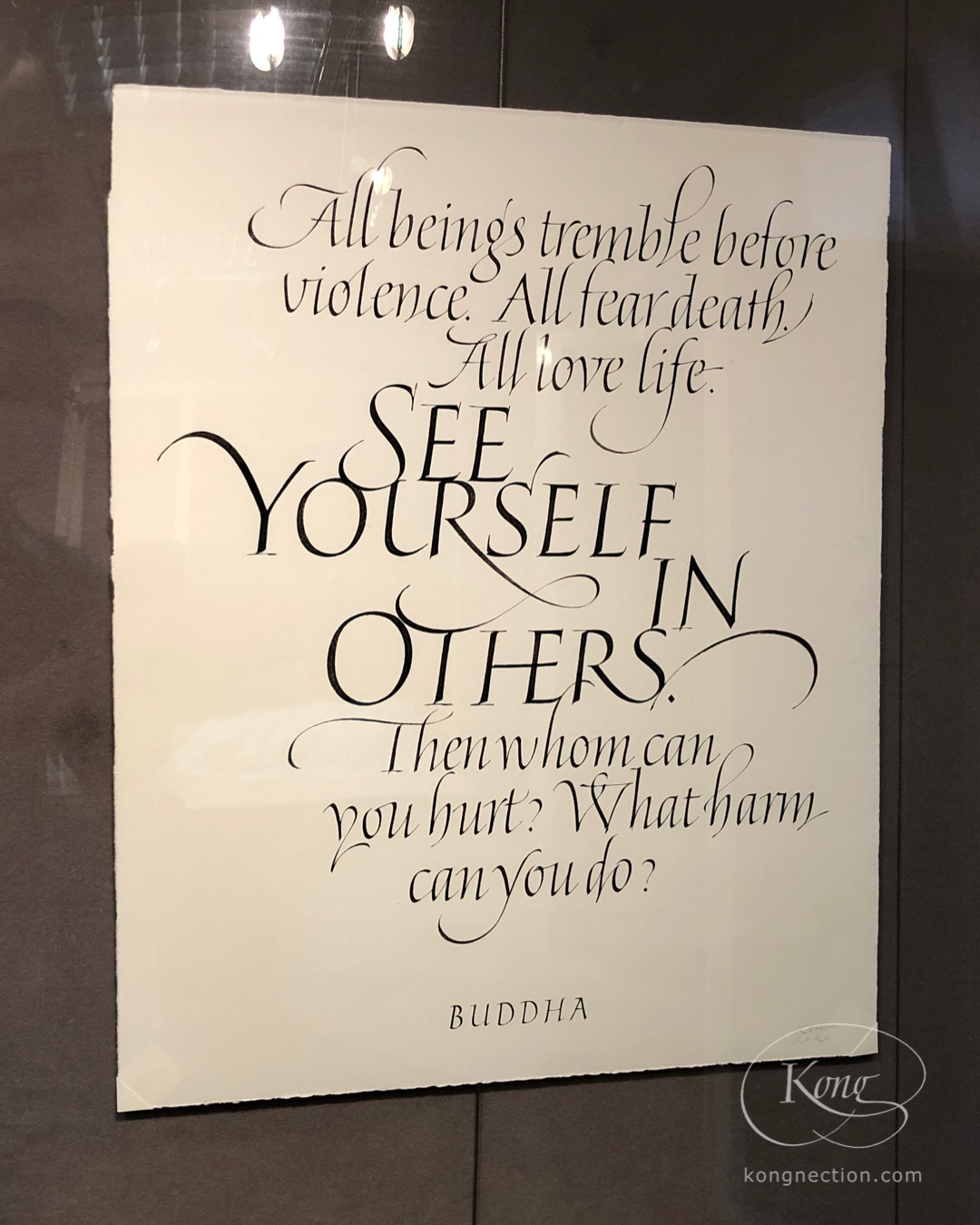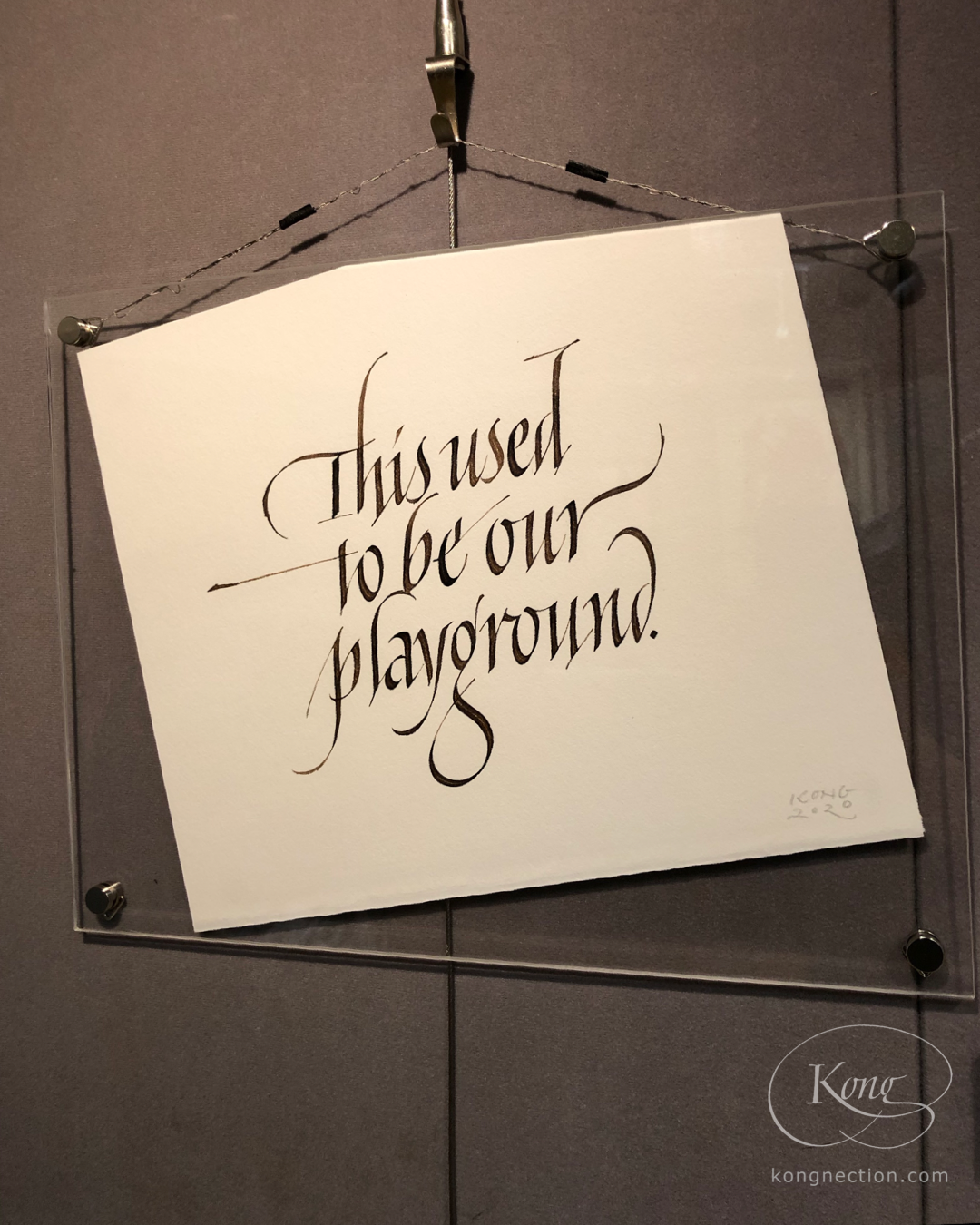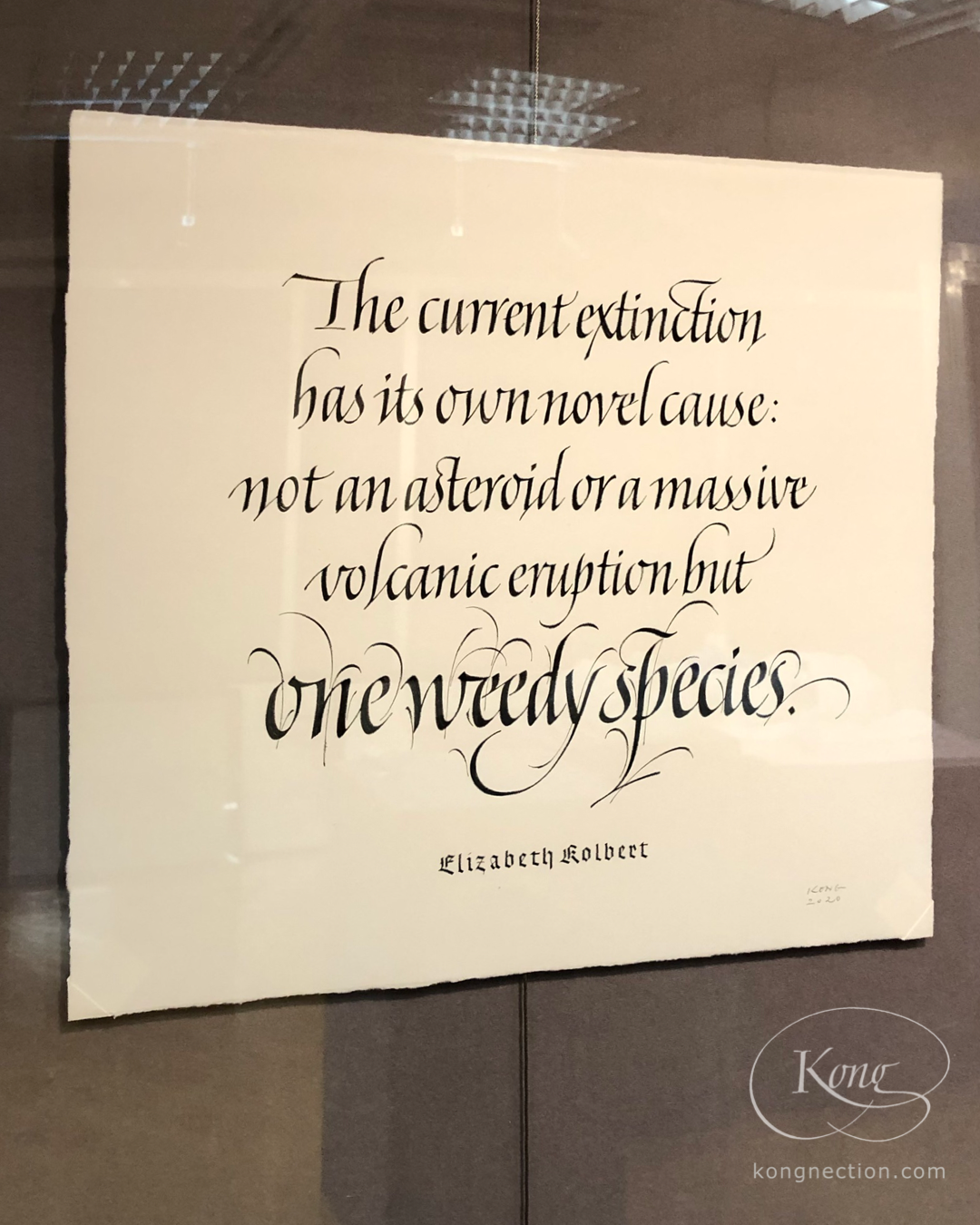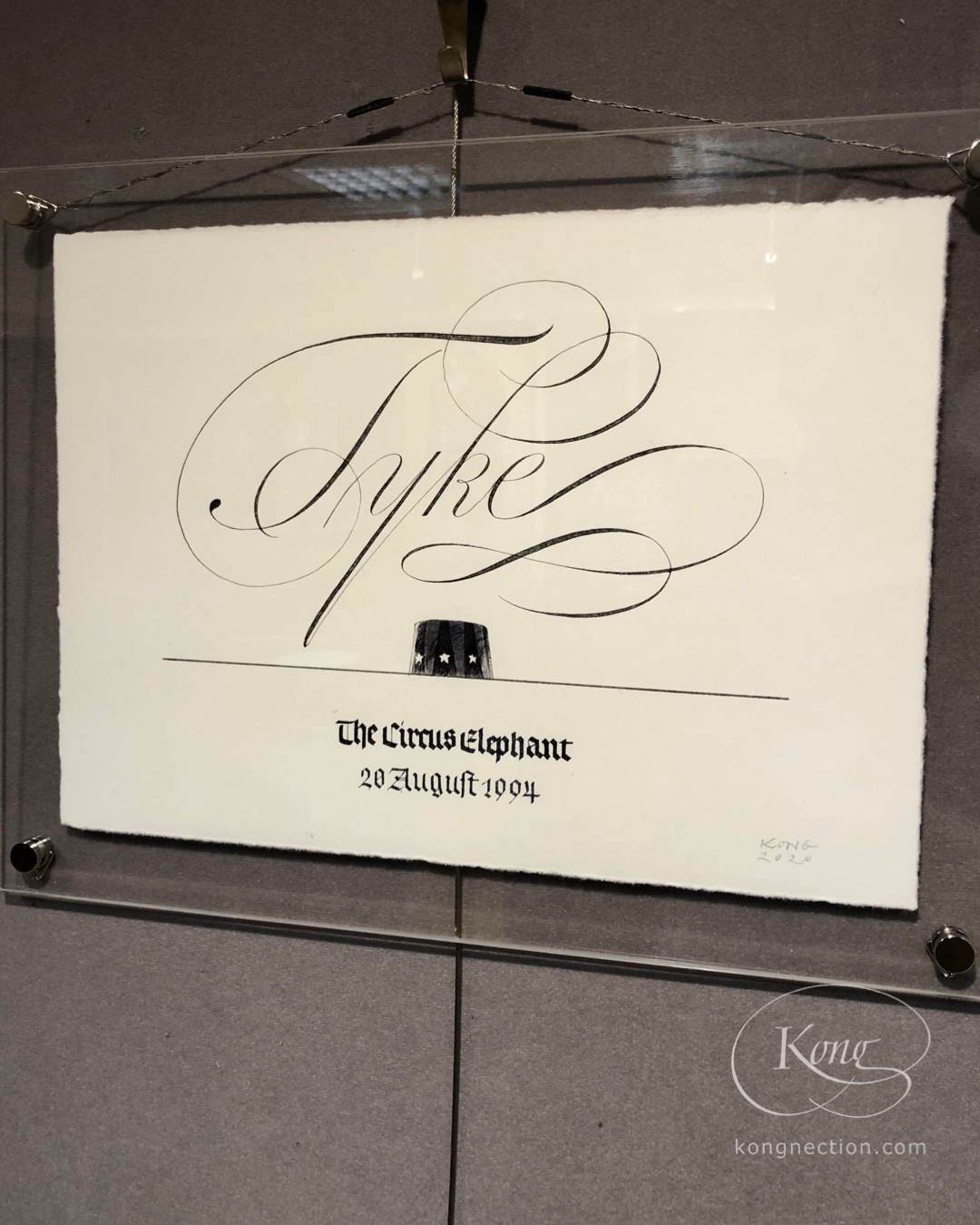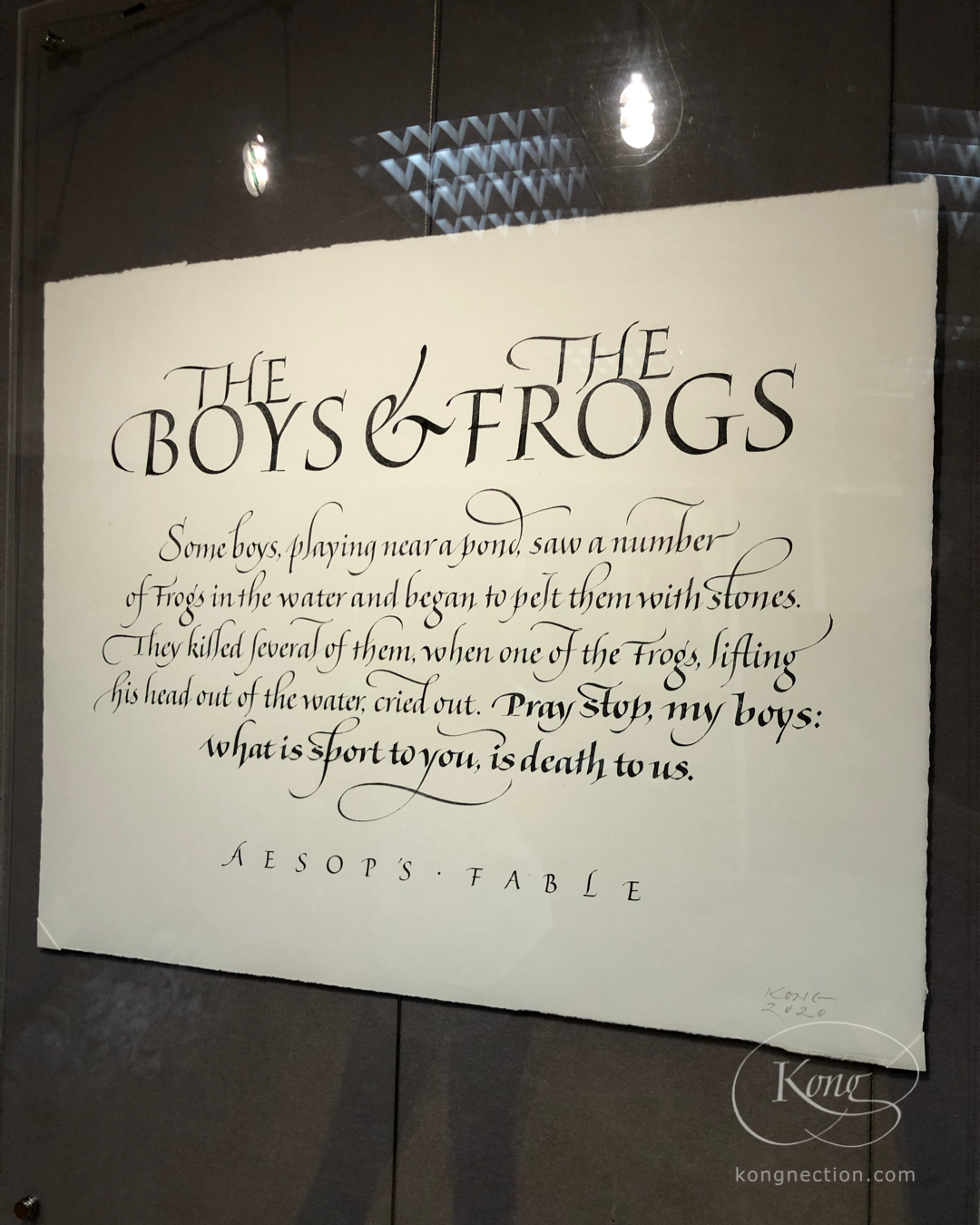 [

26 September 2020

]

'LOST'

(2020) — My joint exhibition with Rocky Cheung and Albert Cheung, from 26/9/2020 to 8/10/2020, at Artland Gallery, 3/F Lockhart Centre, 301–307 Lockhart Road, Wanchai, HK.
當我們每天盡情地享受世界的一切,另一邊廂同一個地球上每分每秒卻有不同的物種悄悄地離開我們,也來不及拯救和道別⋯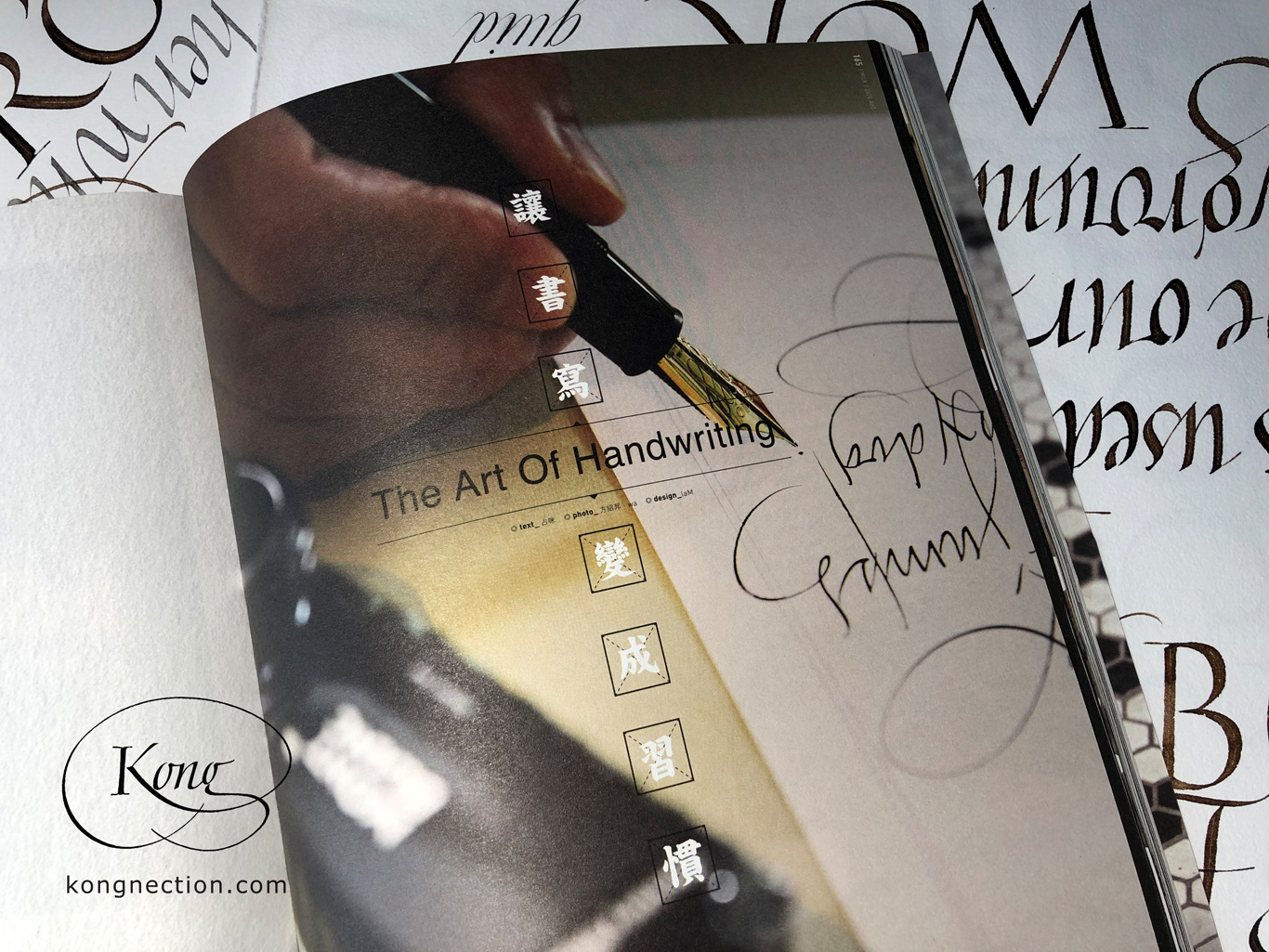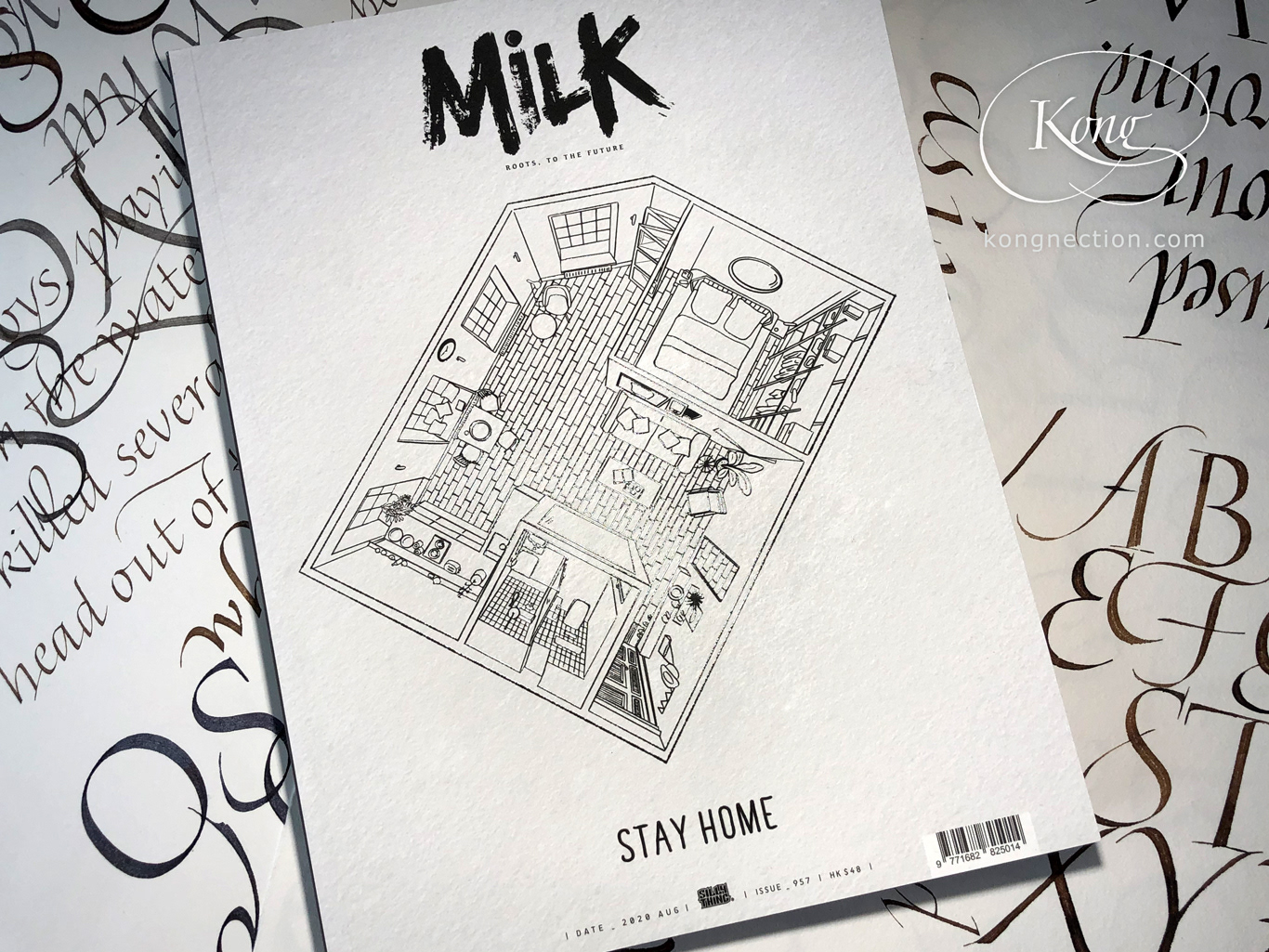 [

26 August 2020

] Many thanks to 

MILK

(Issue 957 — 'Stay Home', August 2020) for the interview. Thank you Jimmy for the wonderful feature. Always happy to share my views on calligraphy and I hope more people will find enjoyment in writing and continue to explore the world of calligraphy.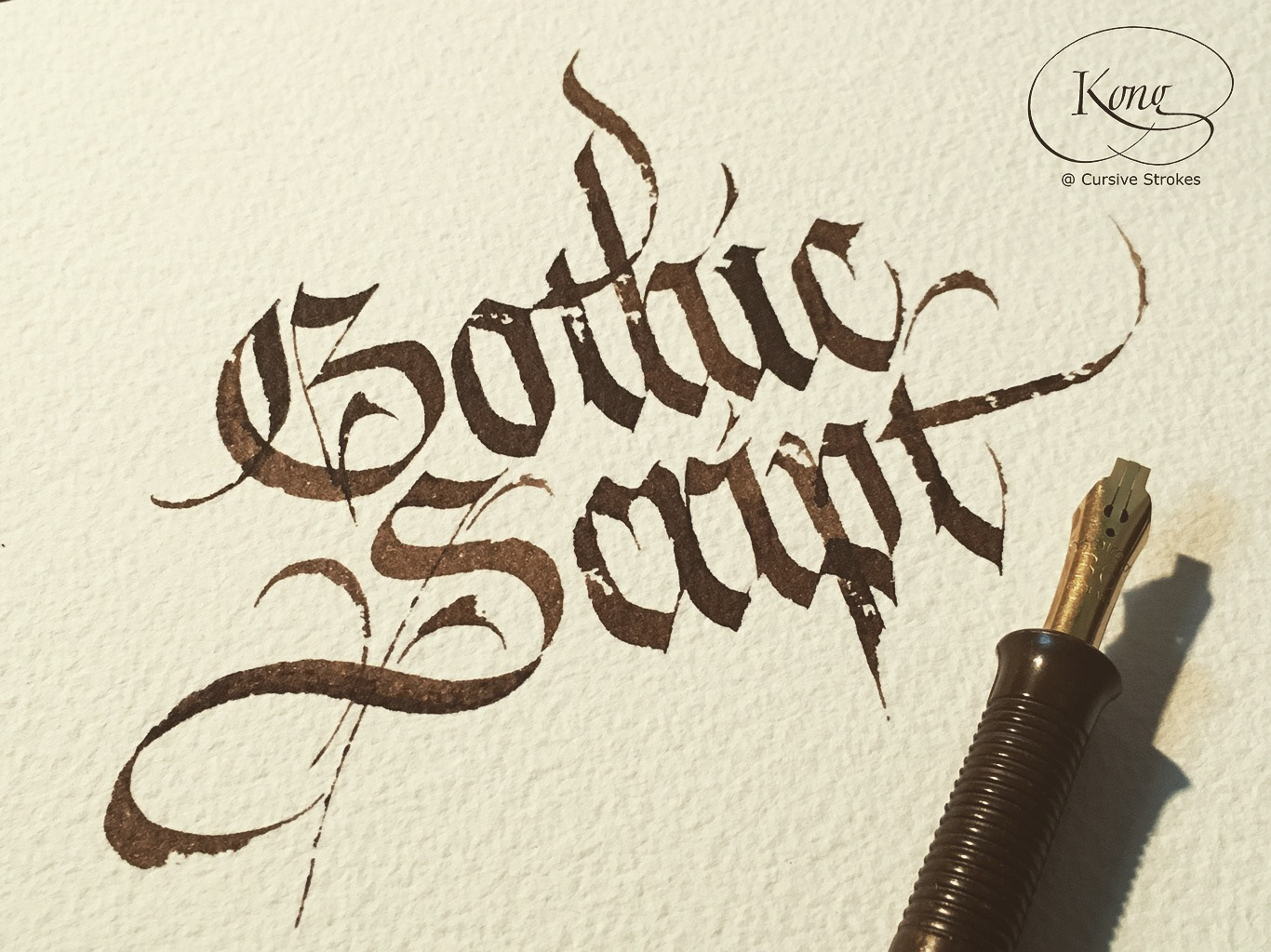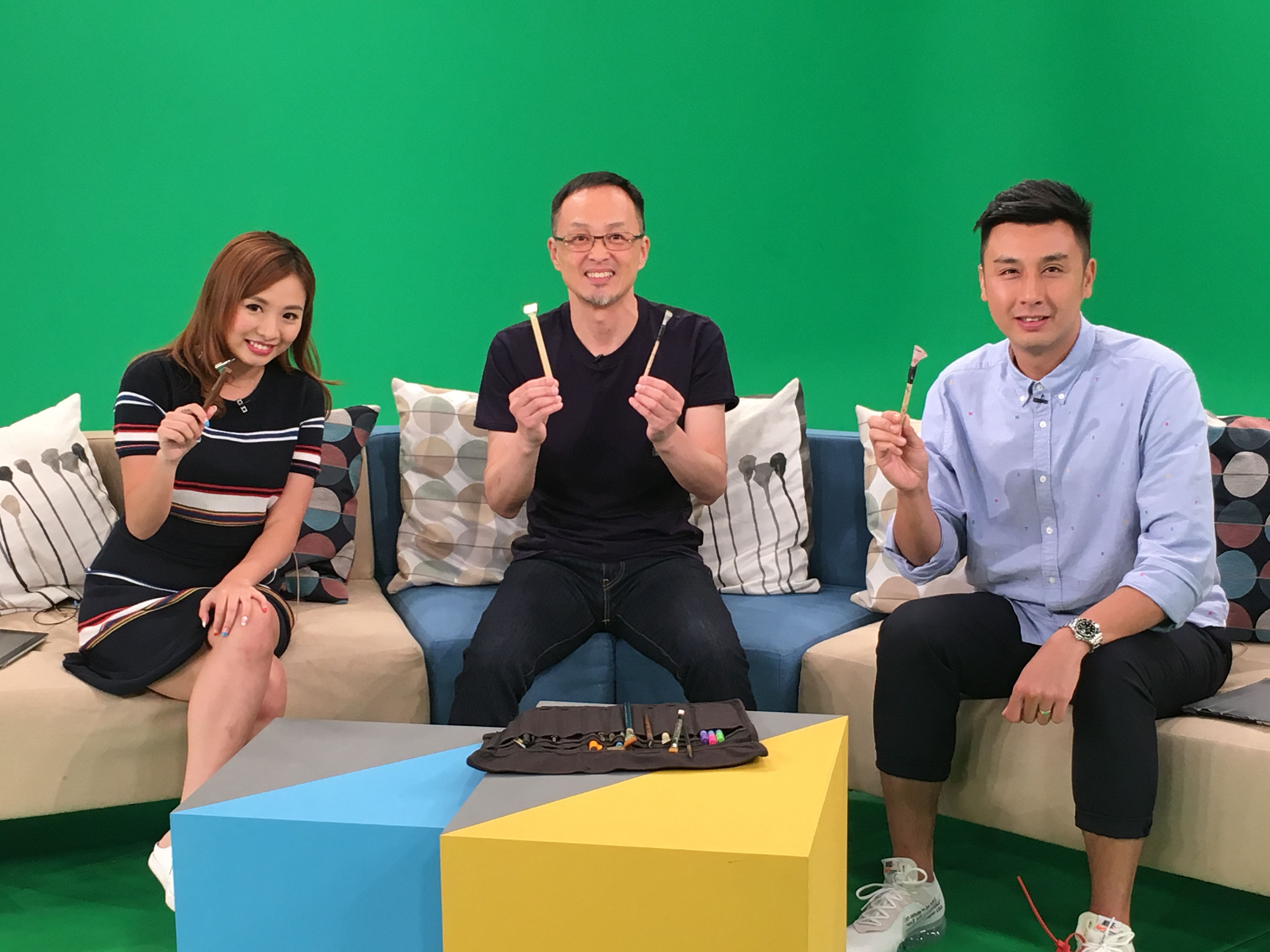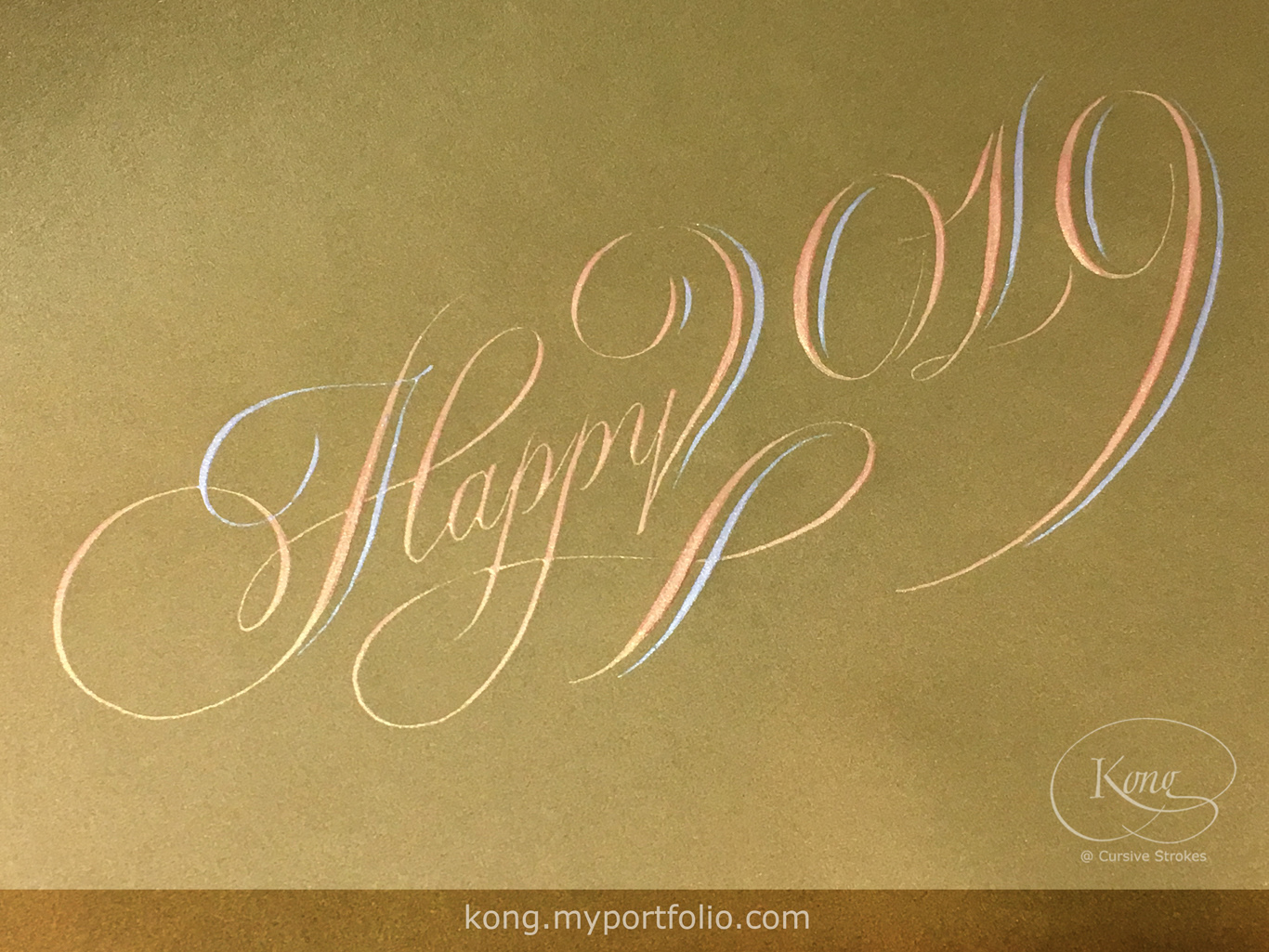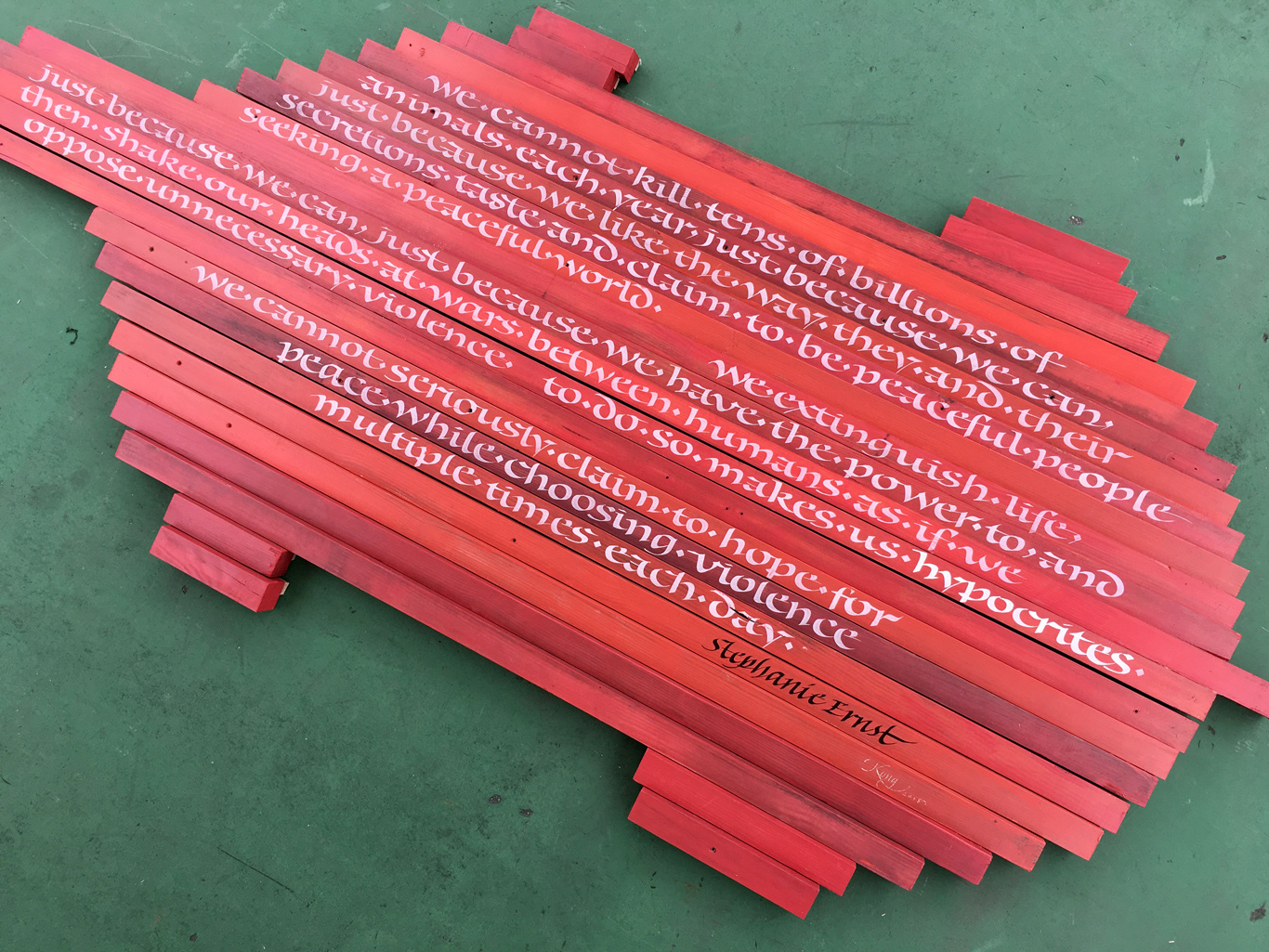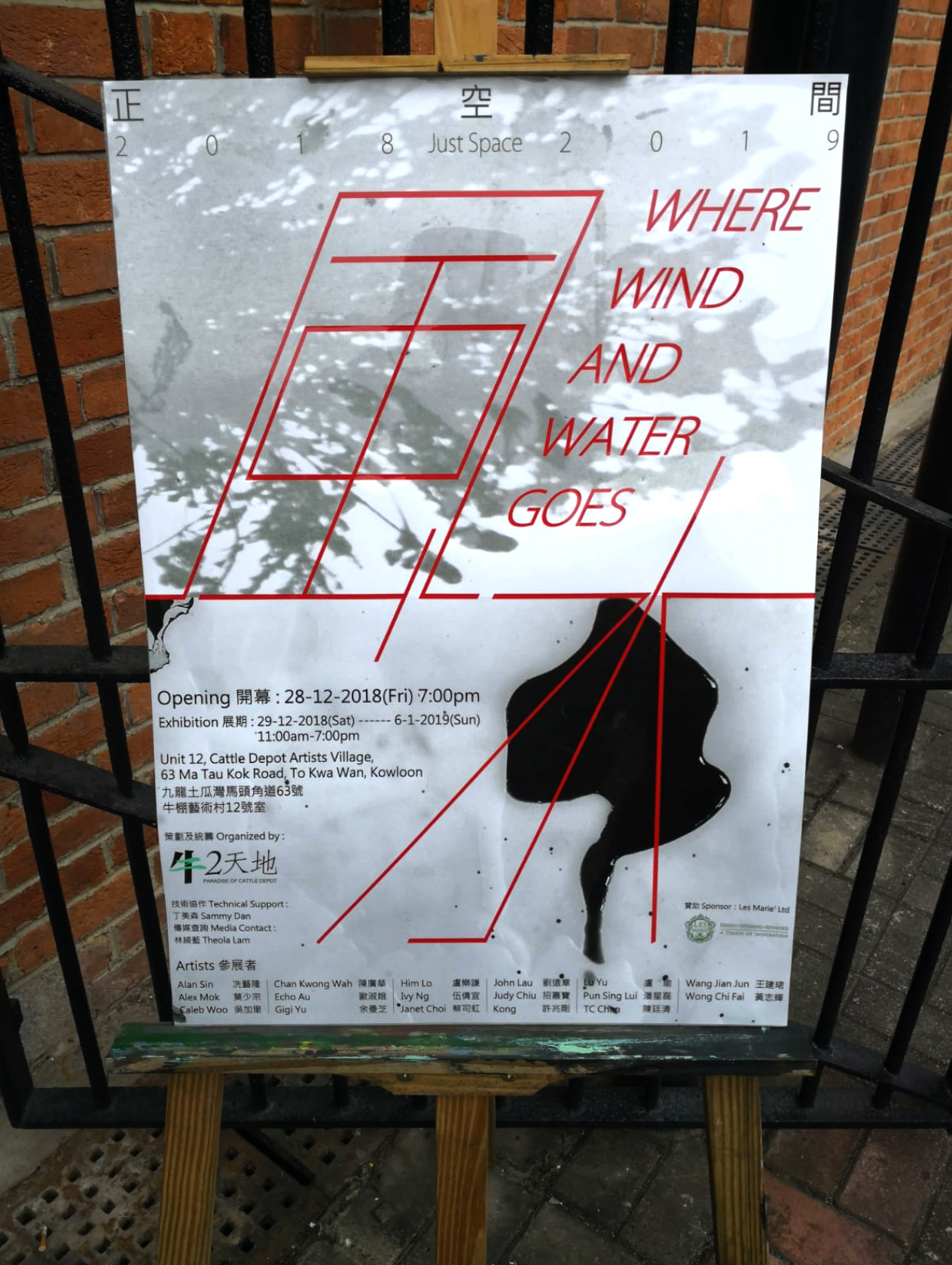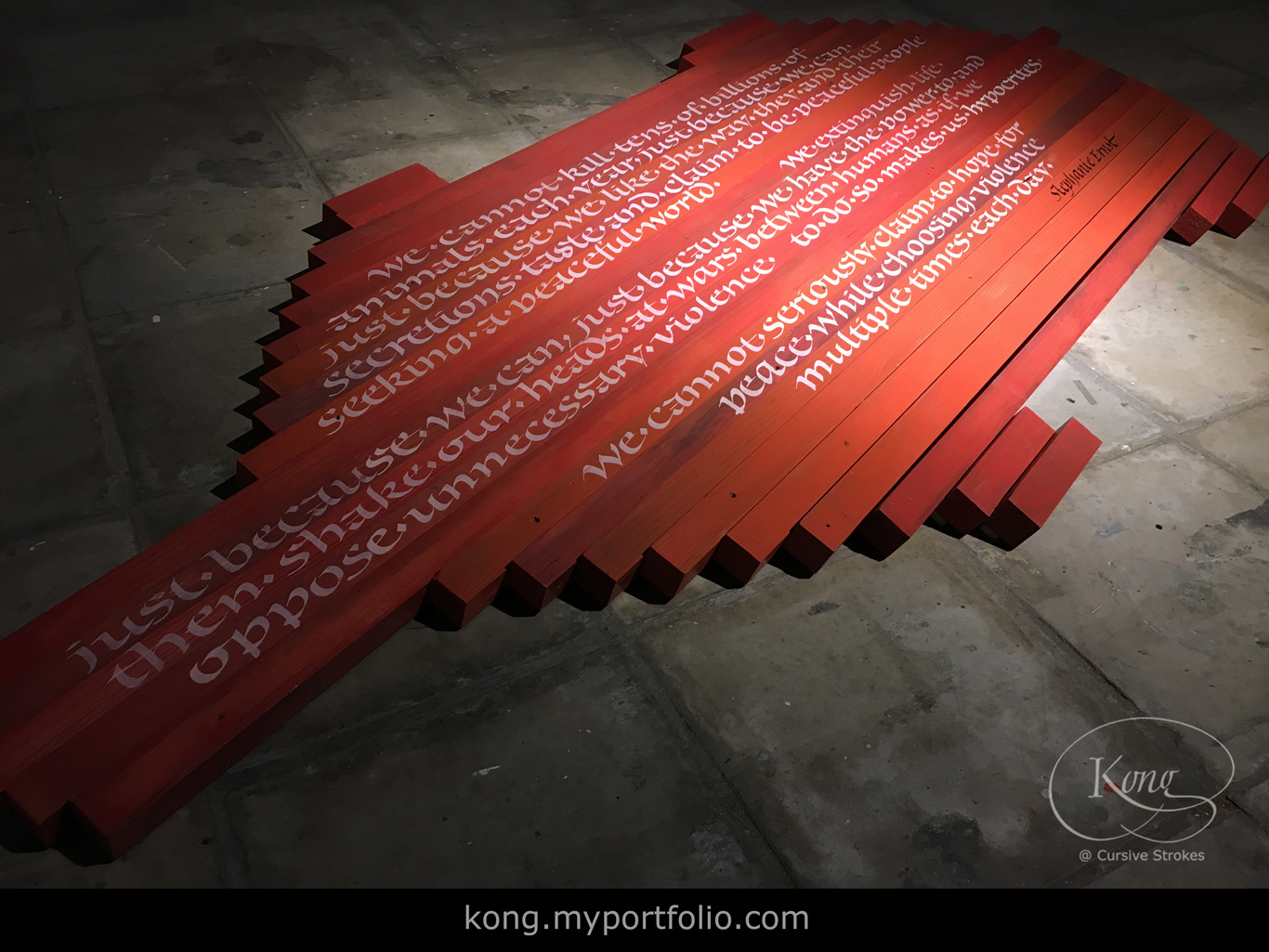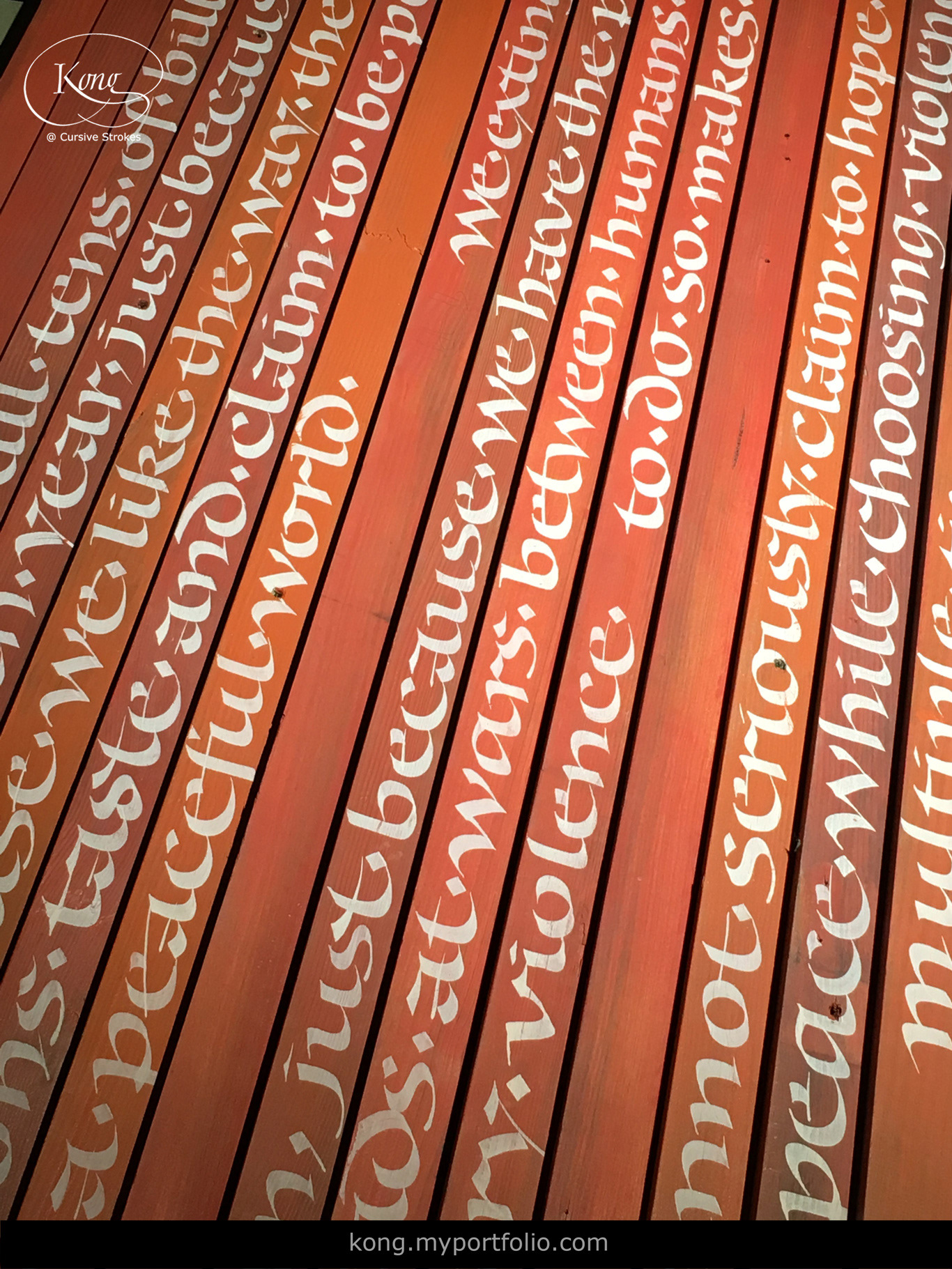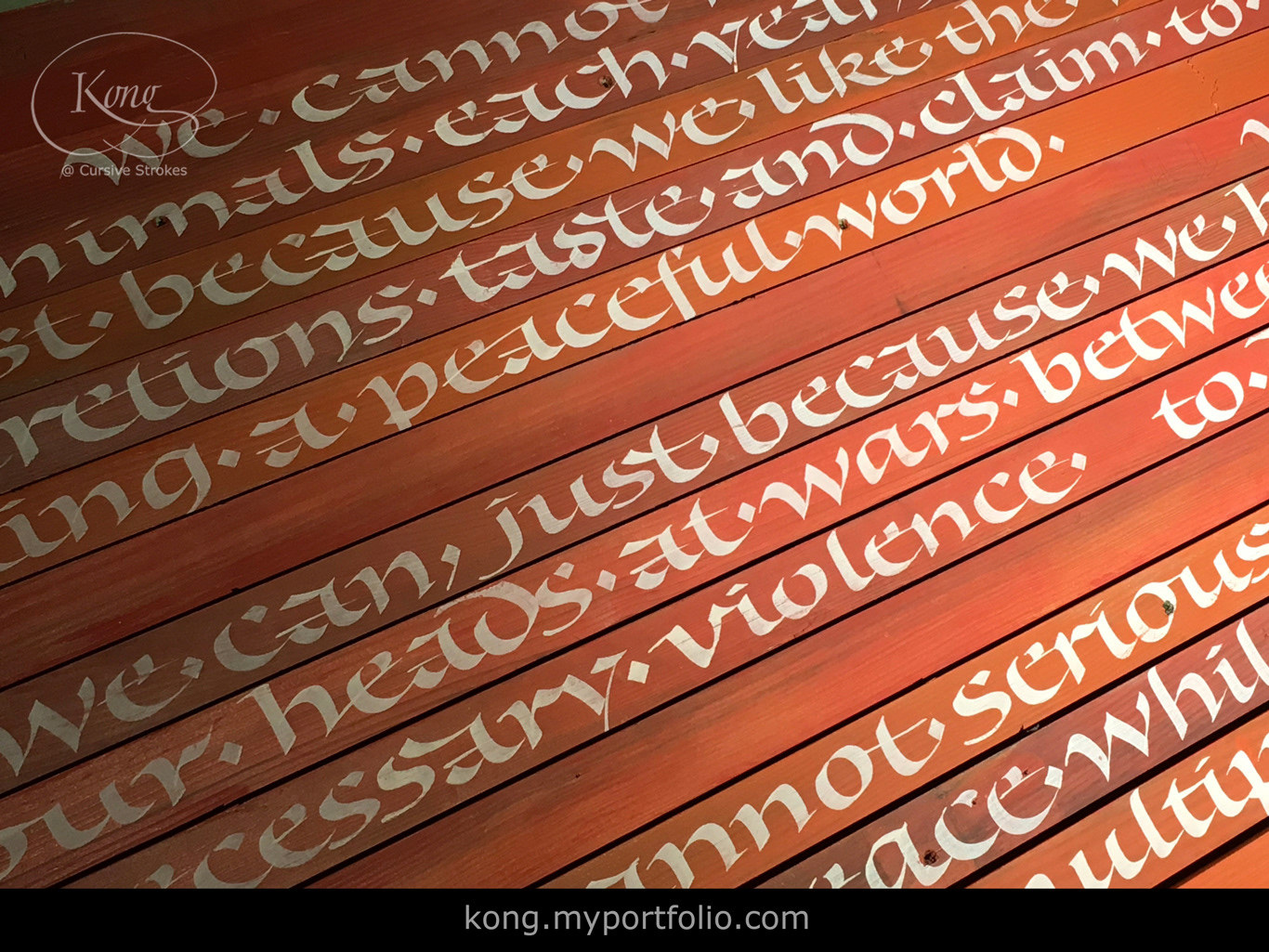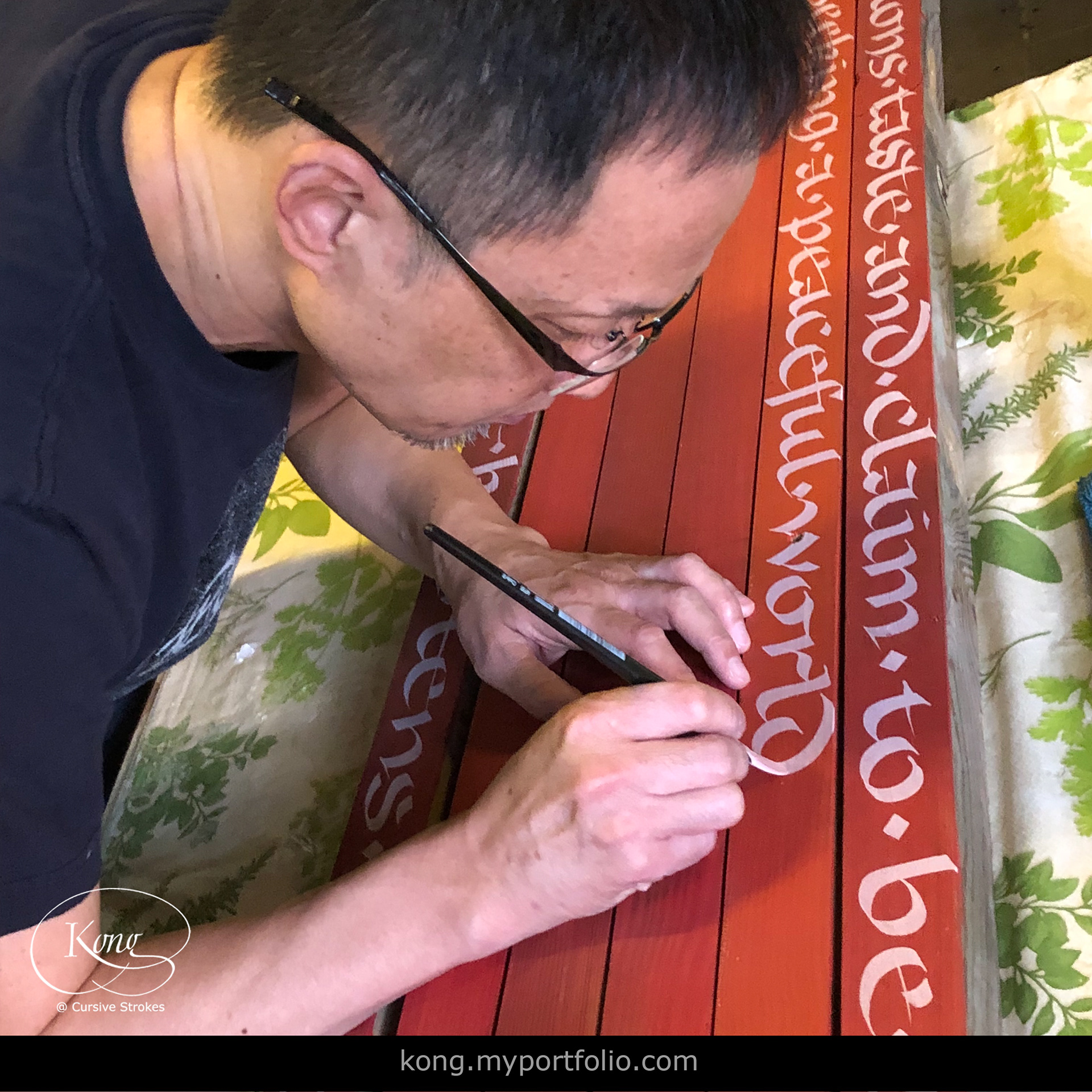 [

1 December 2018

]  『正空間2018-2019展覽 :風•水 Where Wind and Water Goes』
29.12.2018(星期六)至 6.1.2019(星期日)
土瓜灣 馬頭角道63號 牛棚藝術村 12號館
早上11時 至 下午7時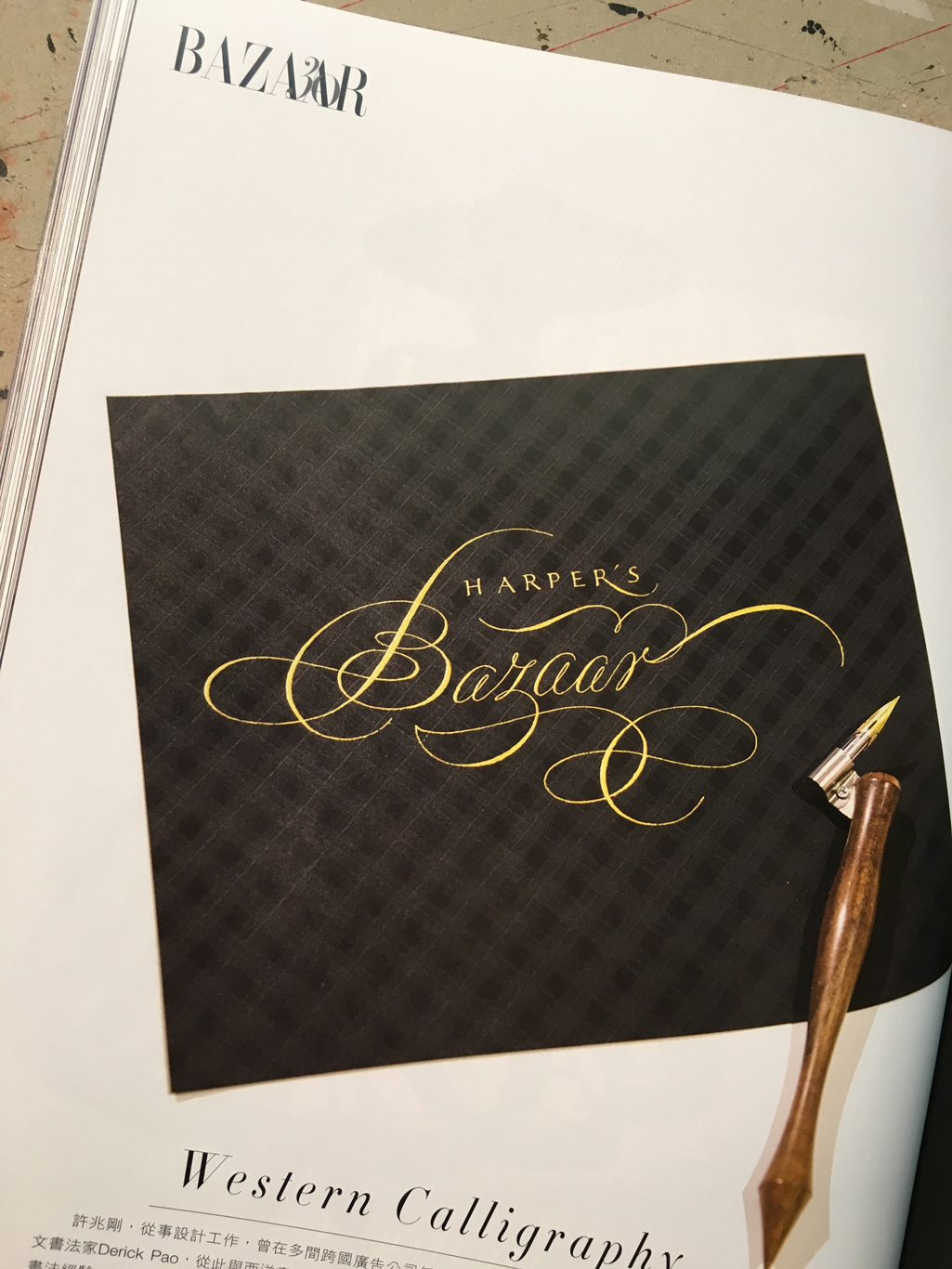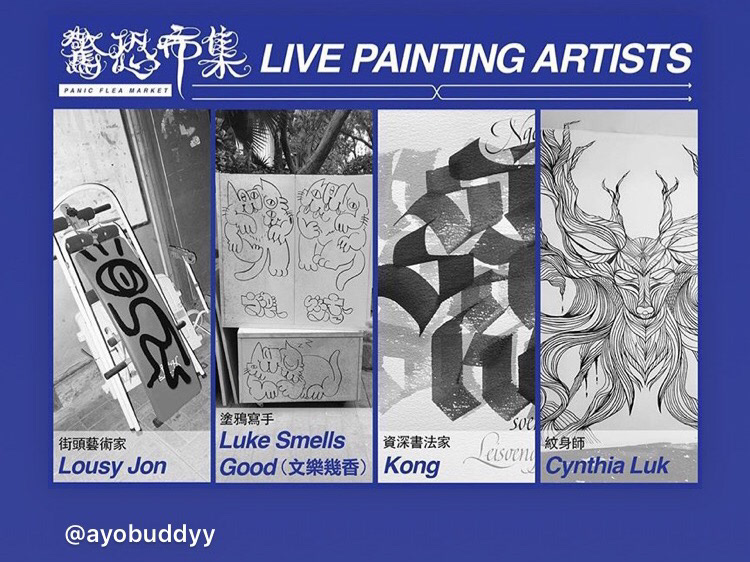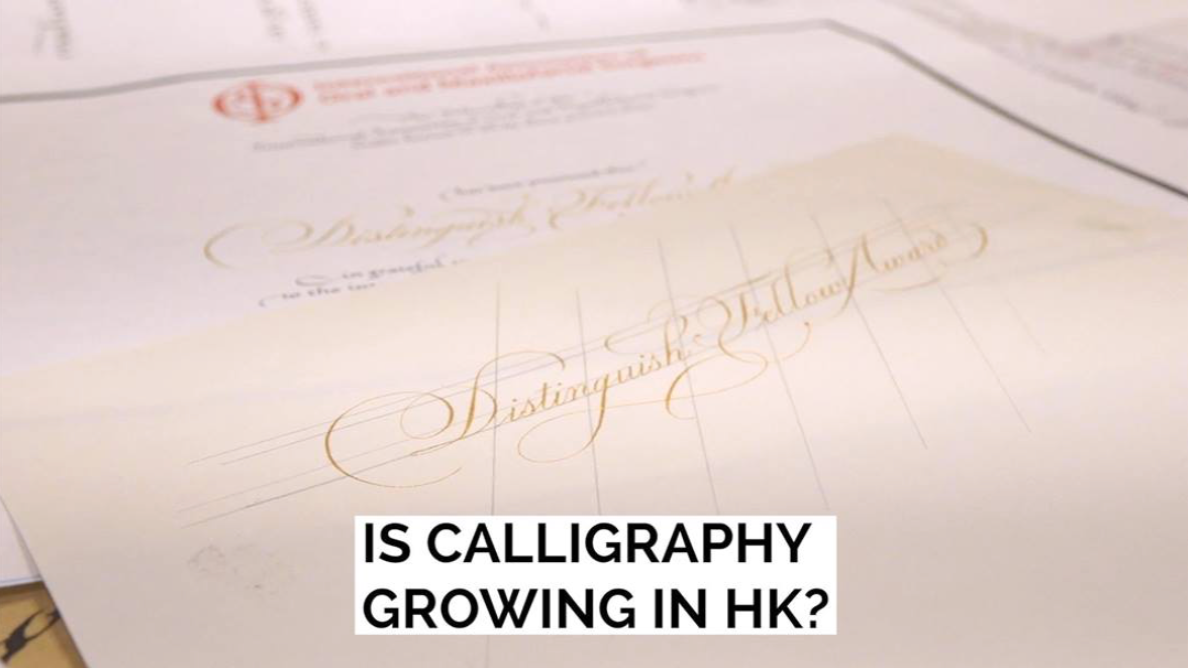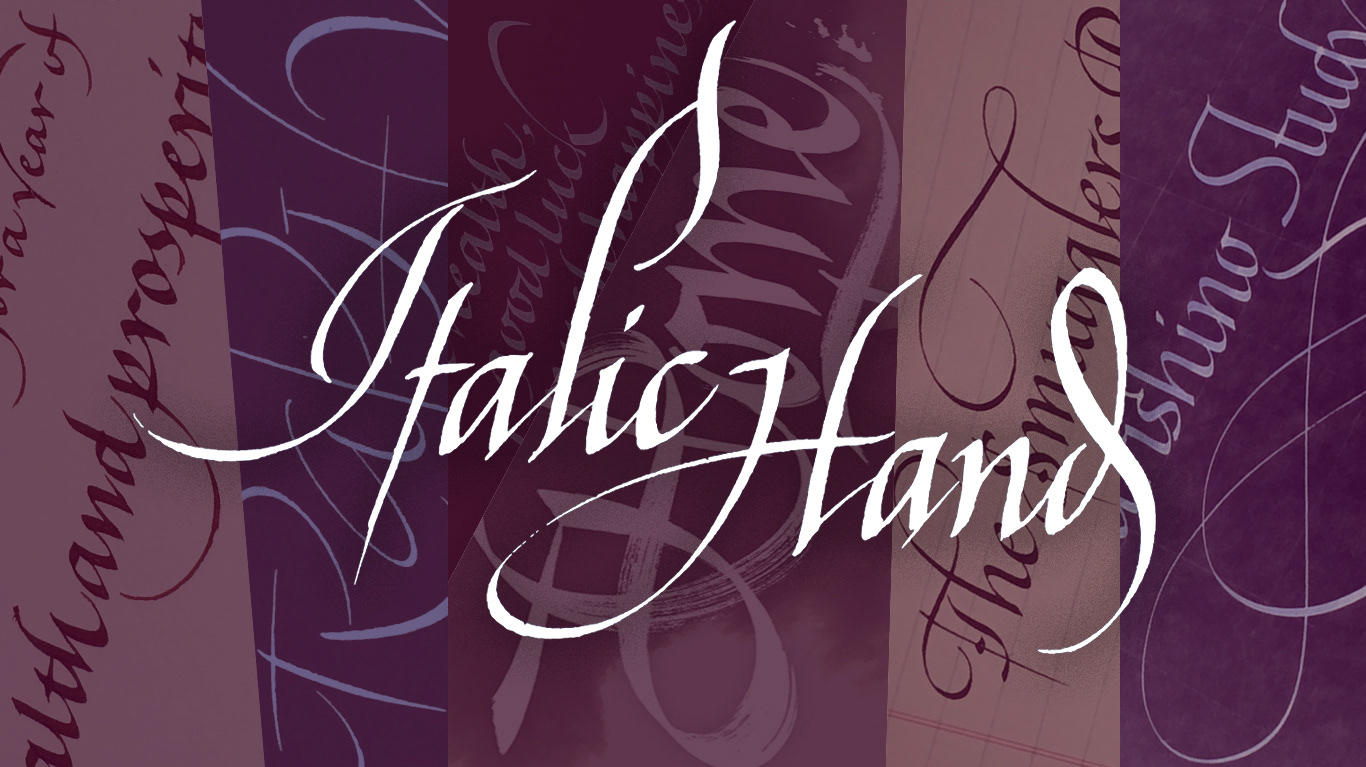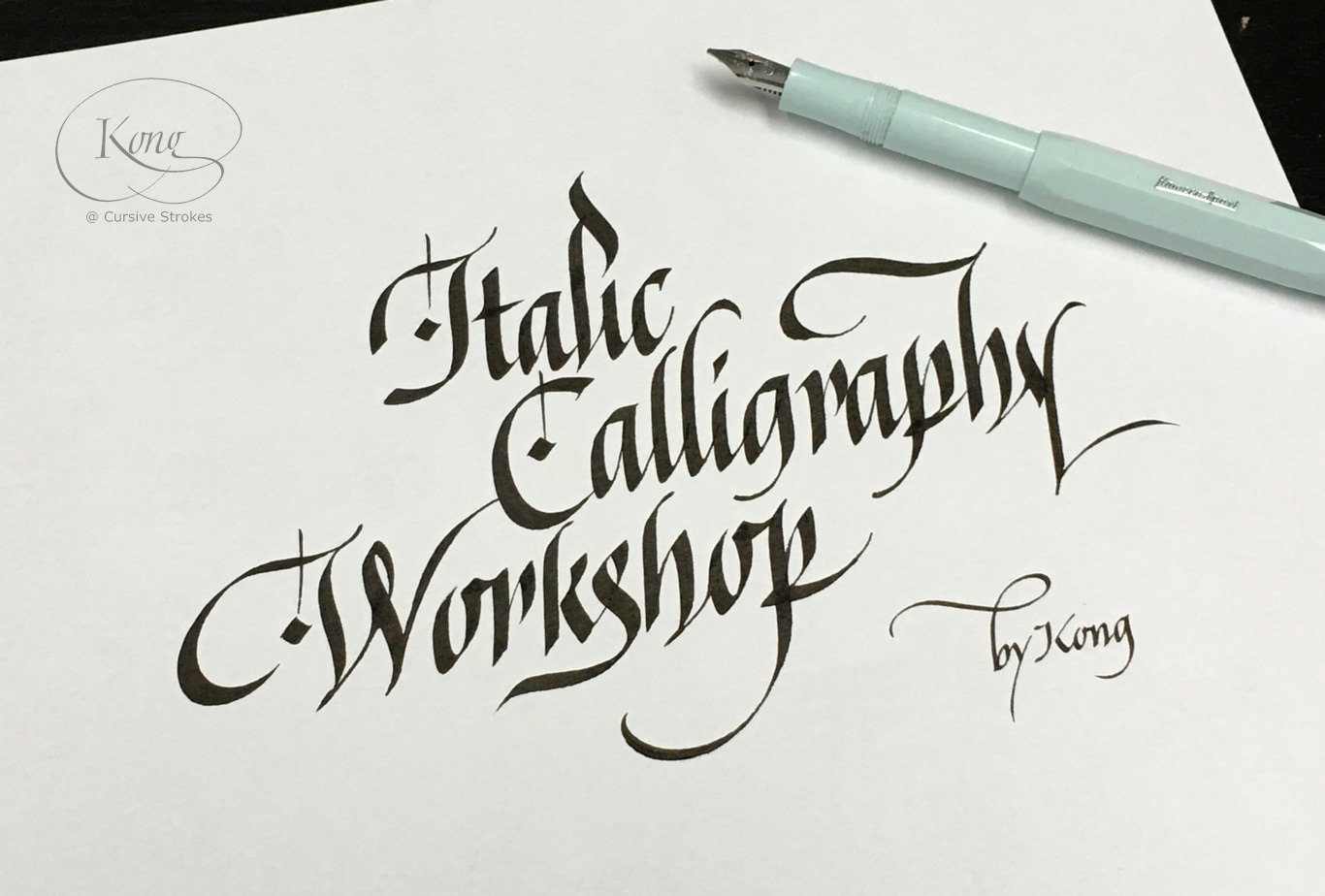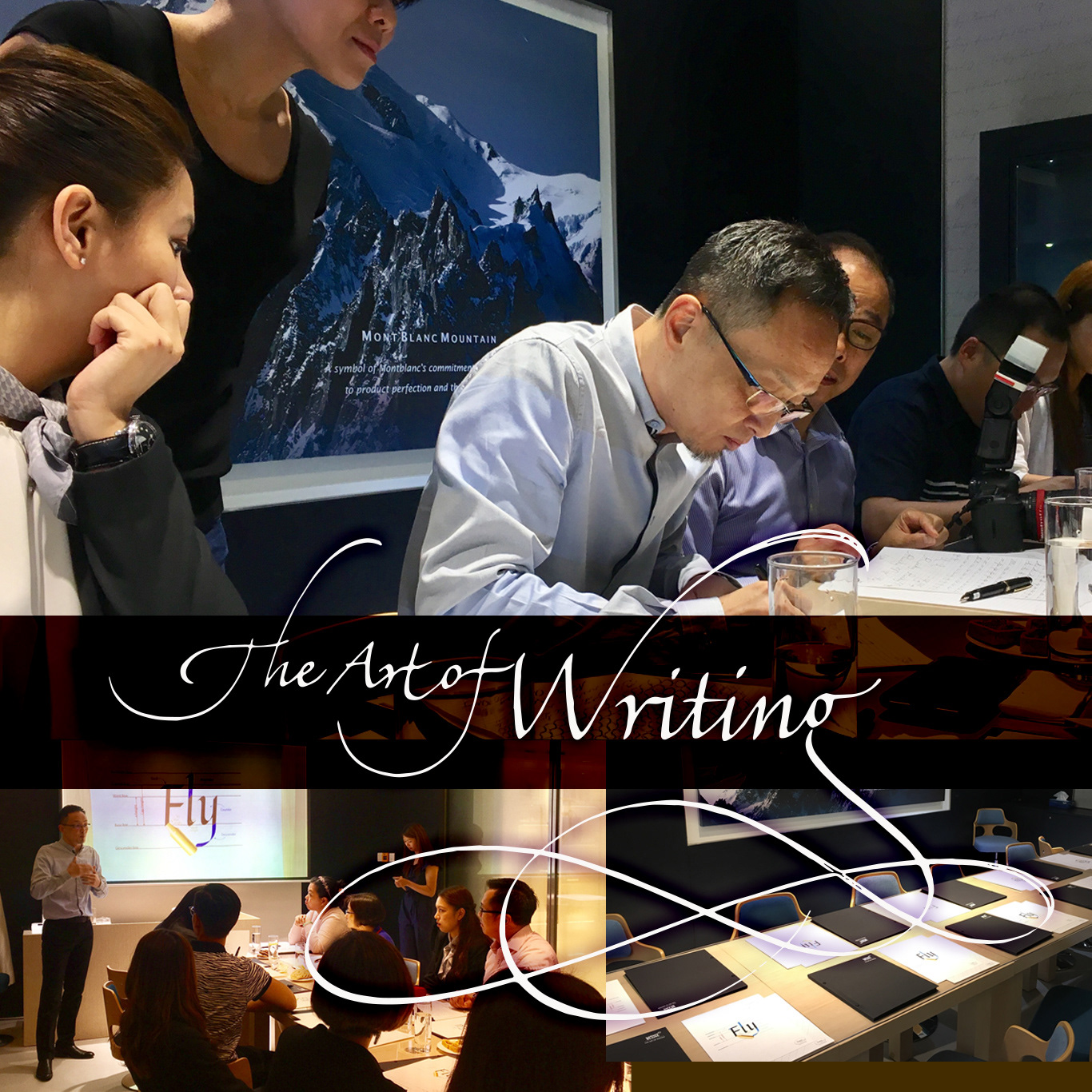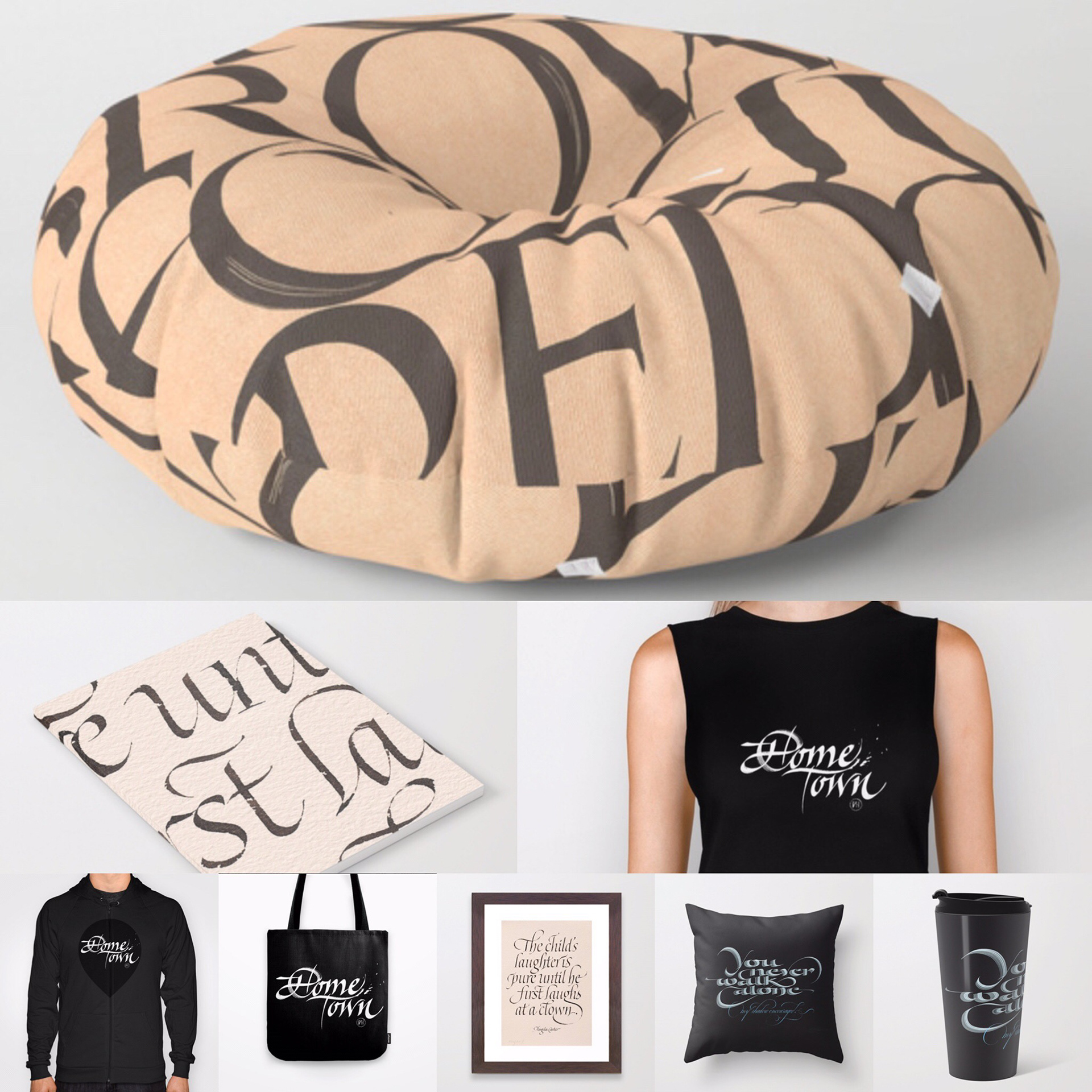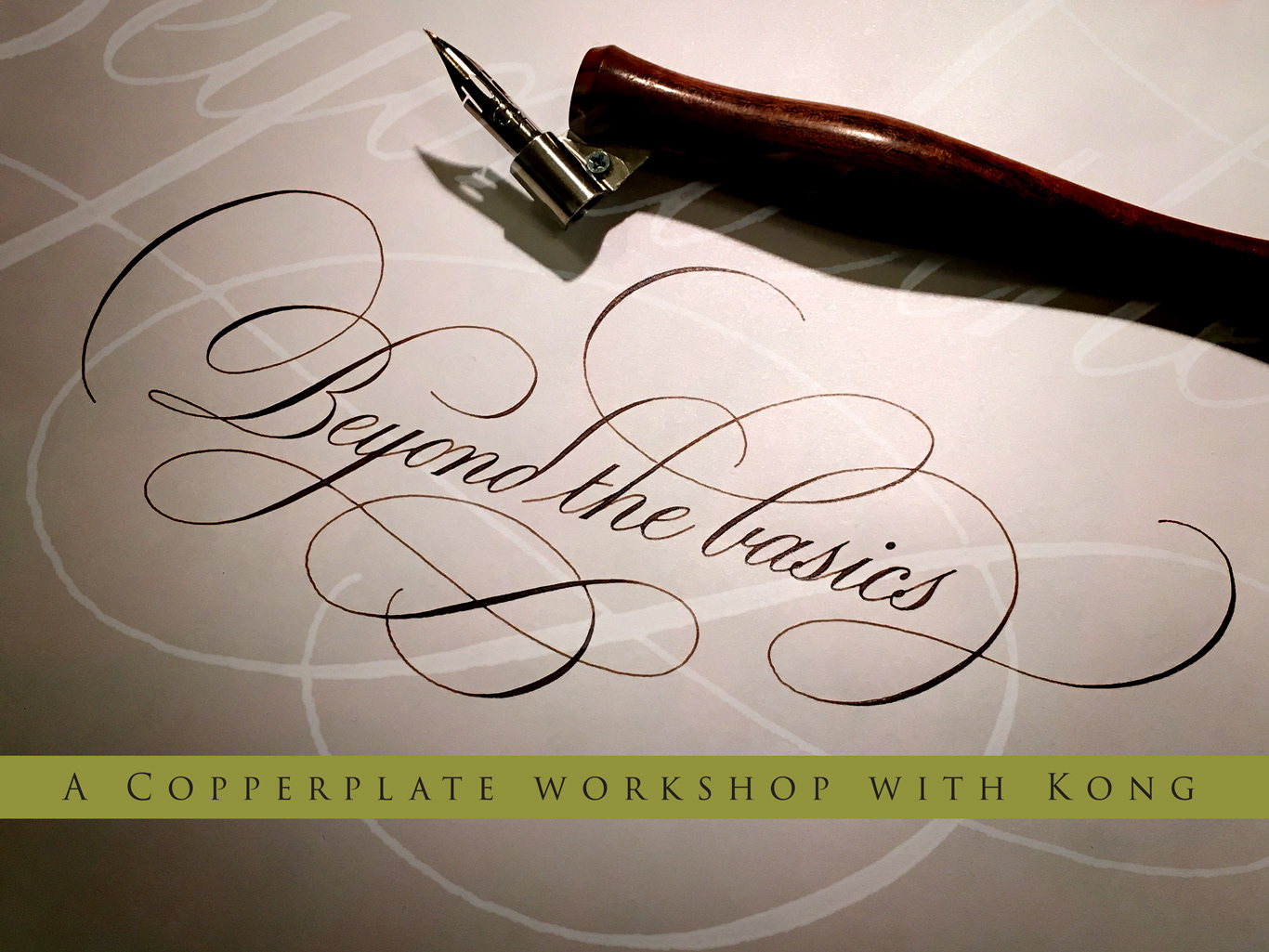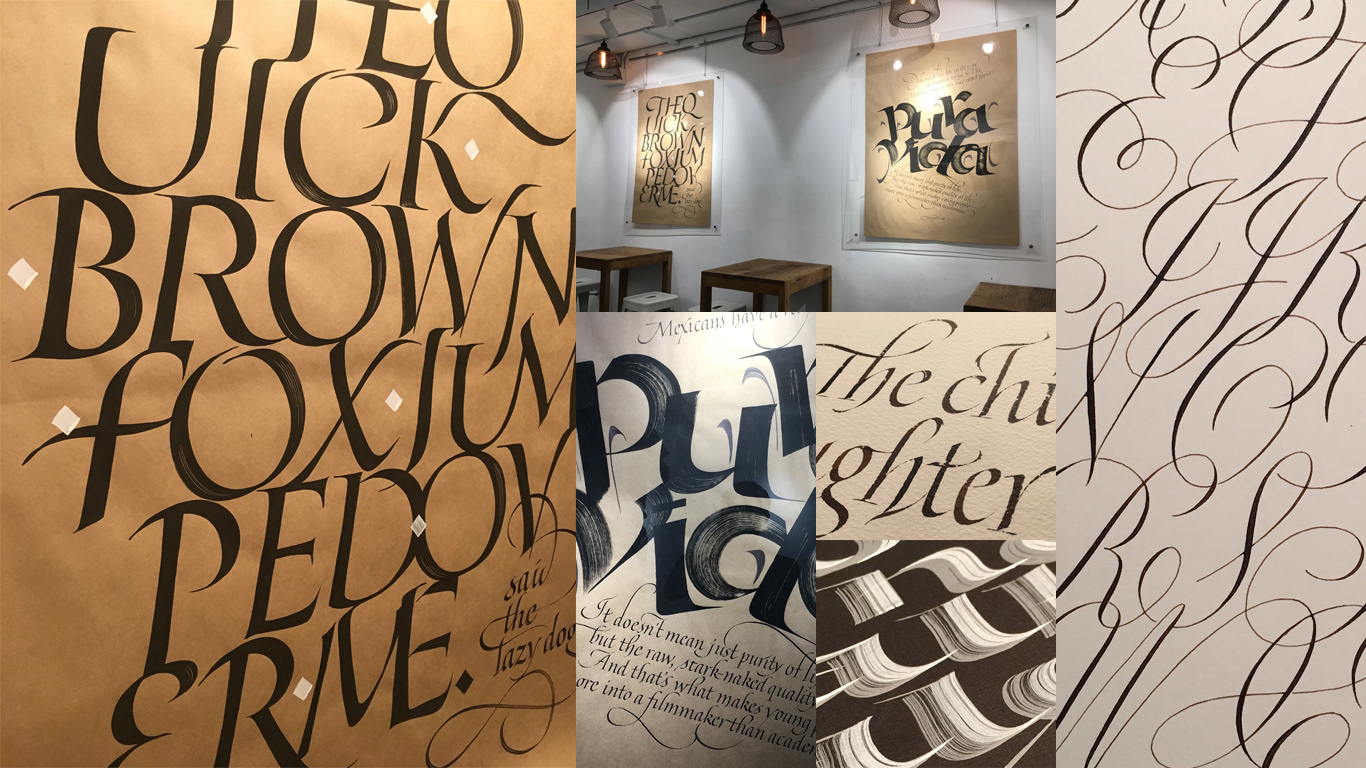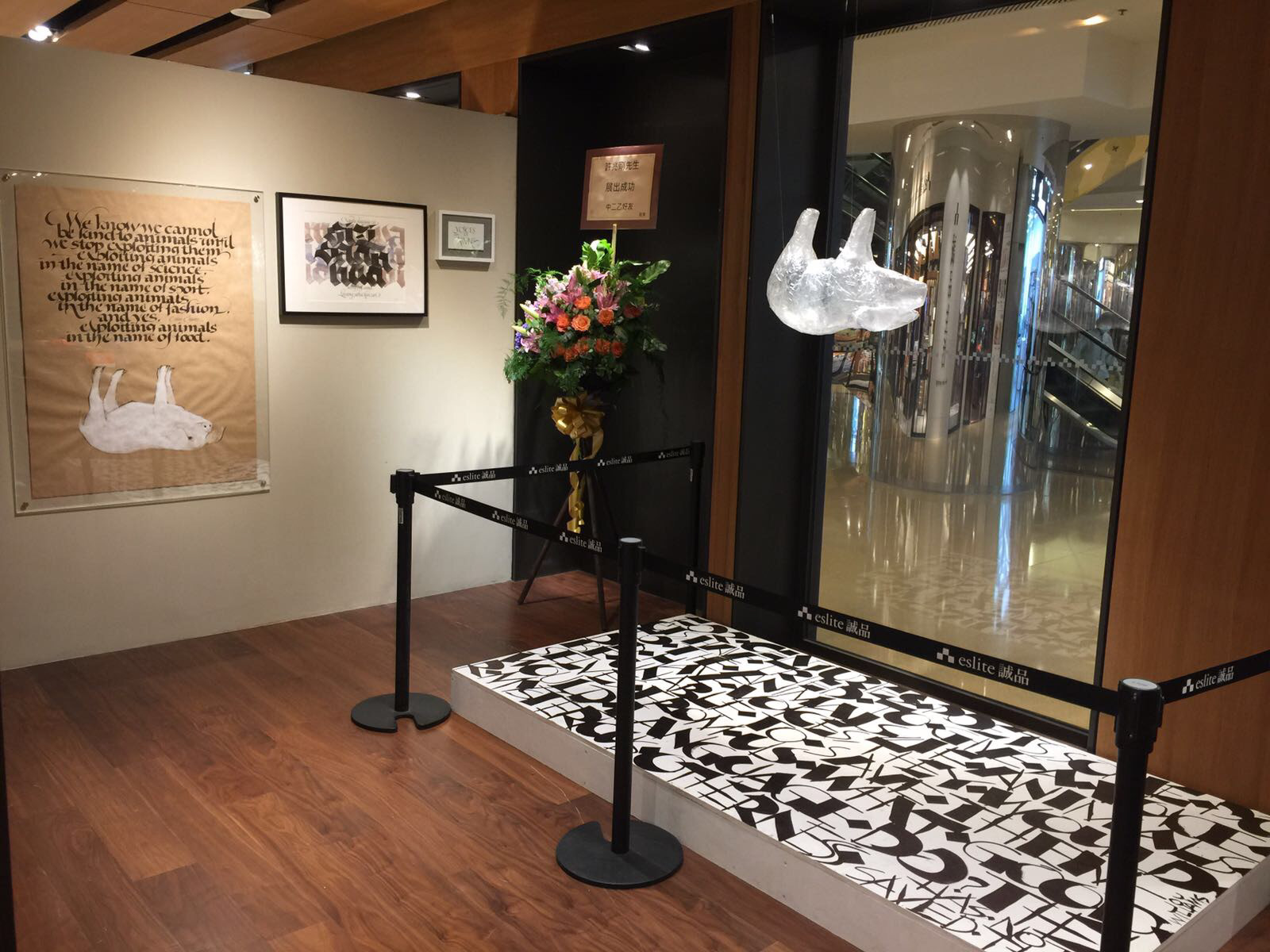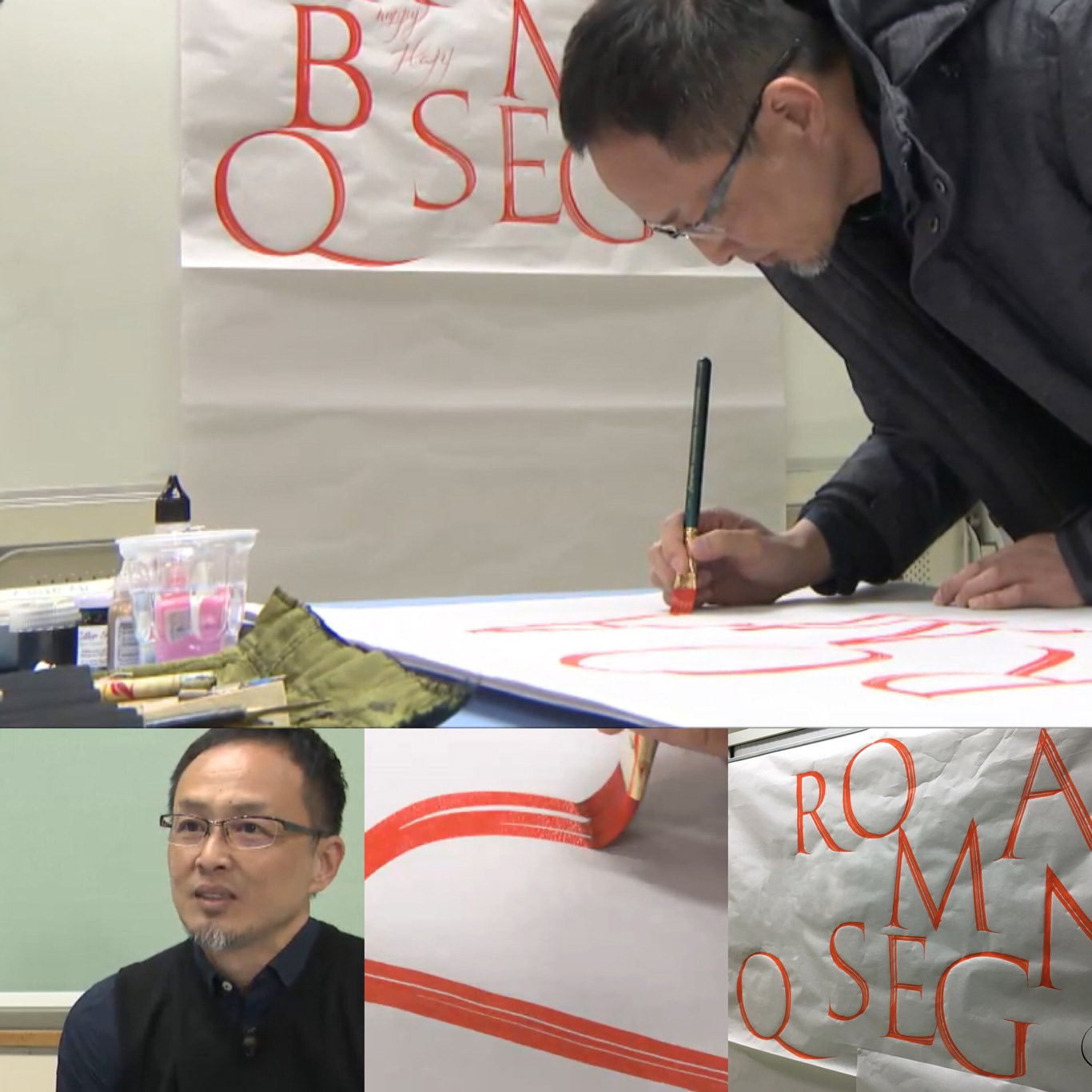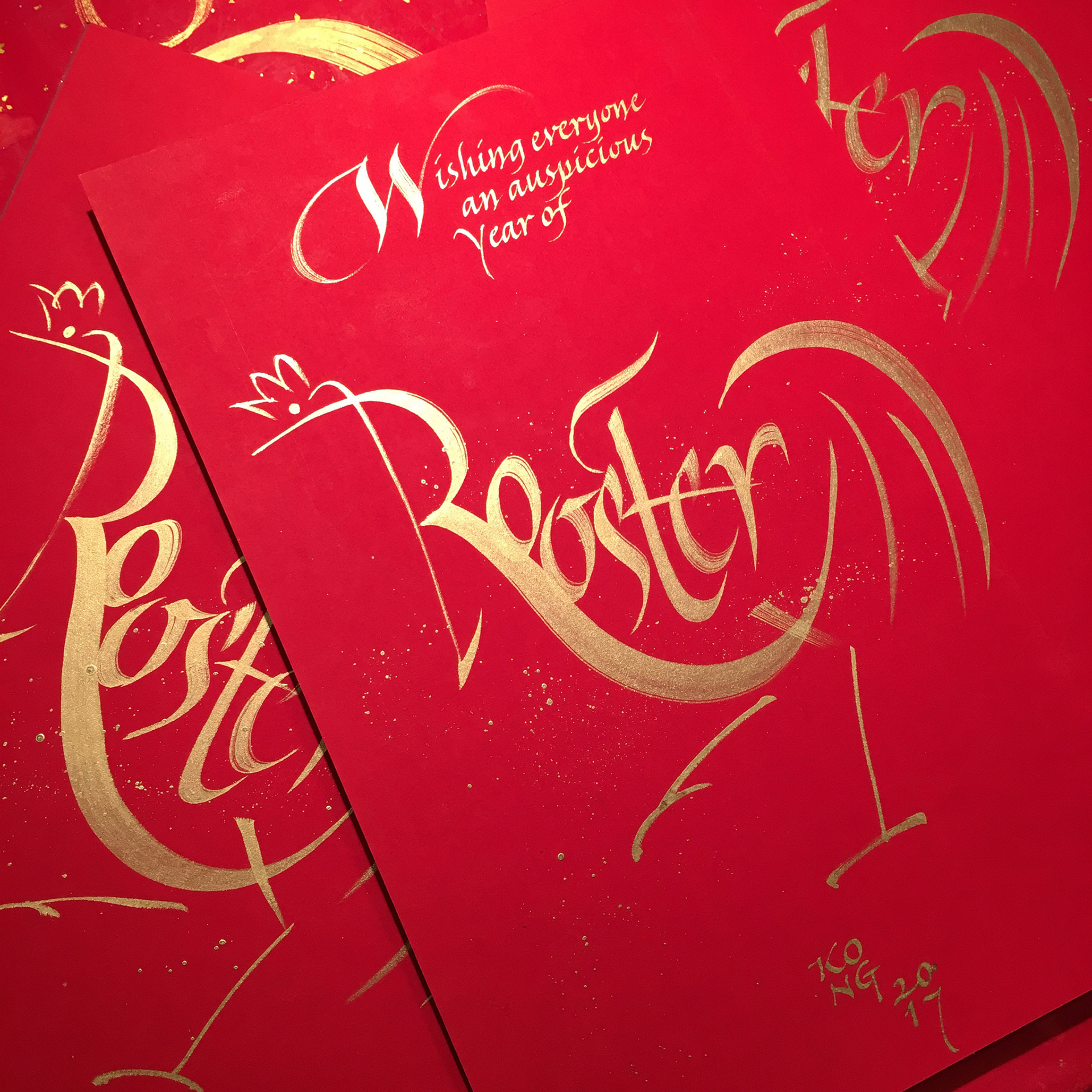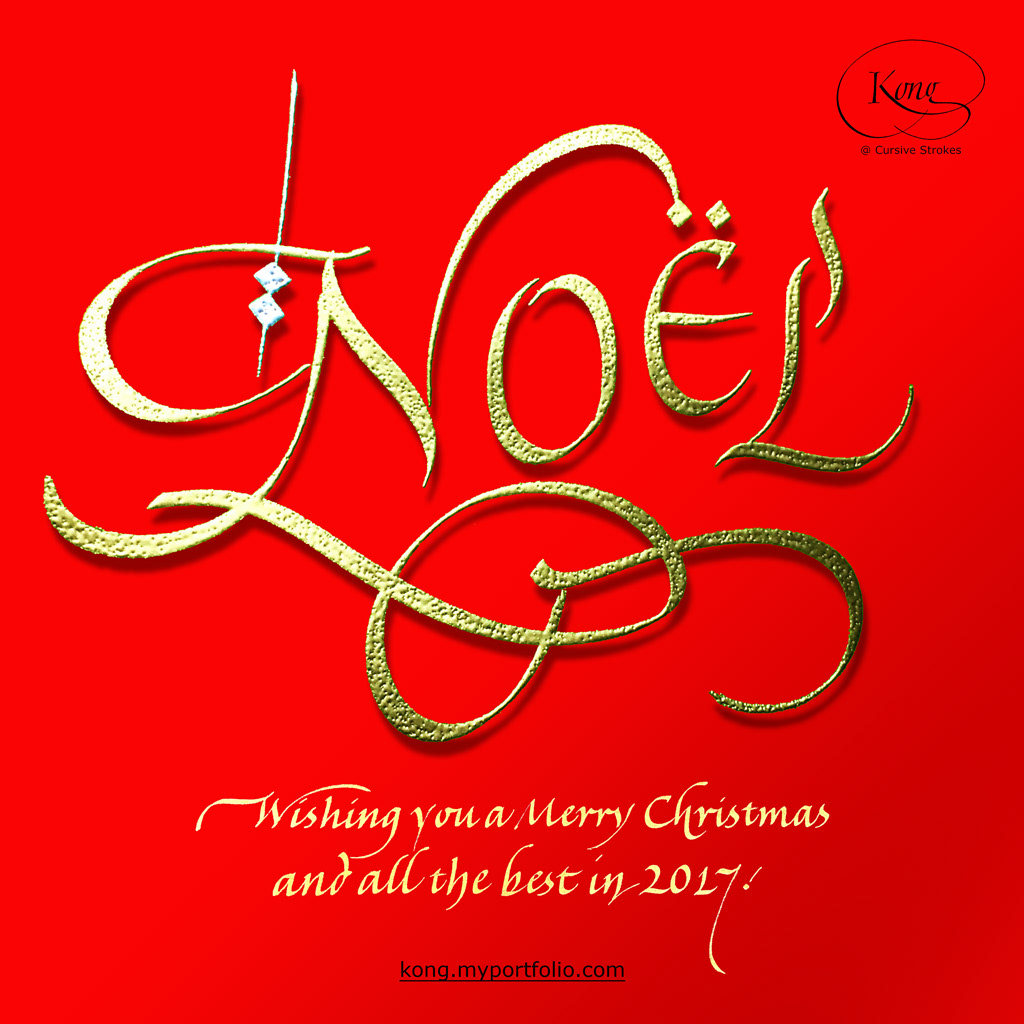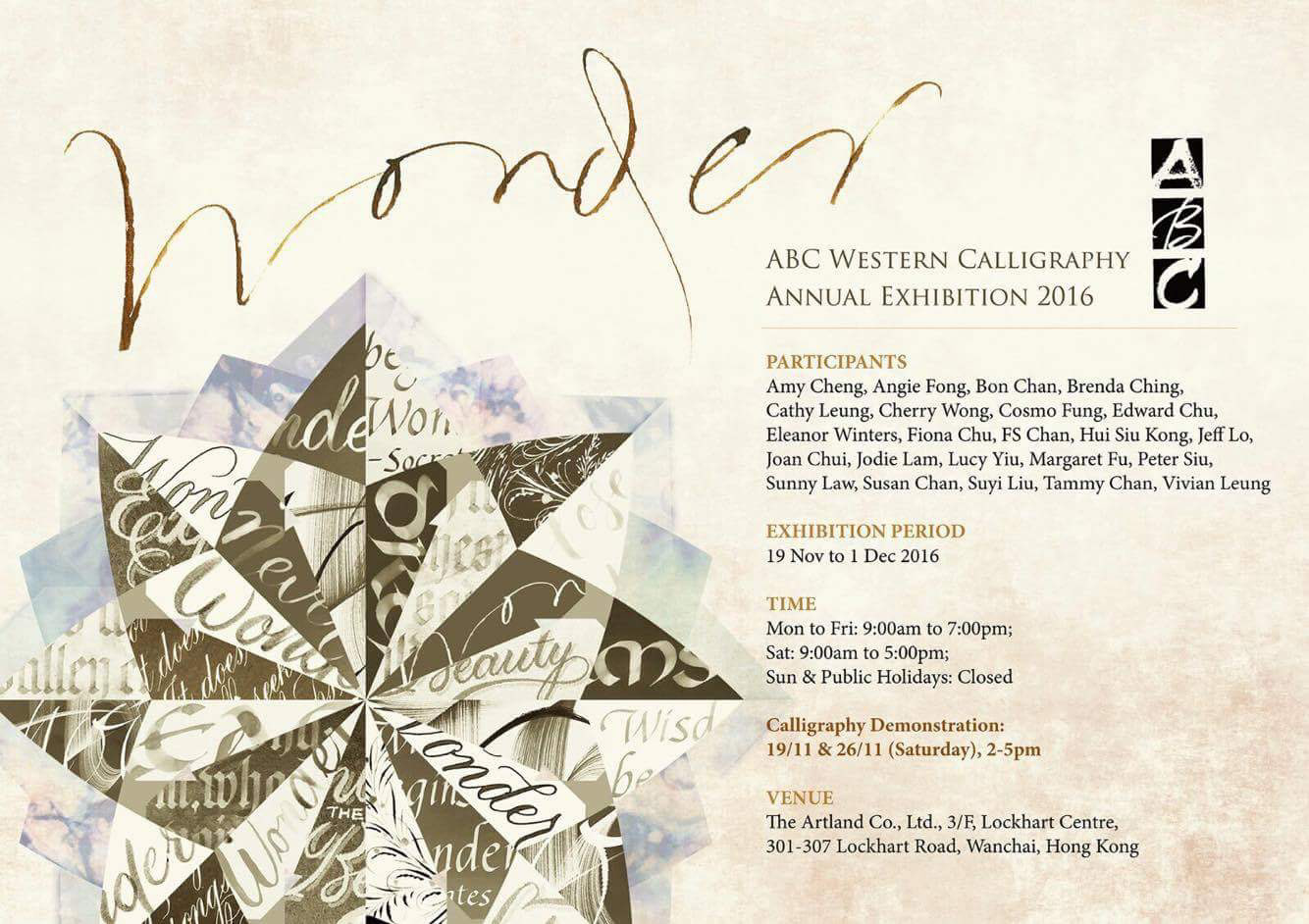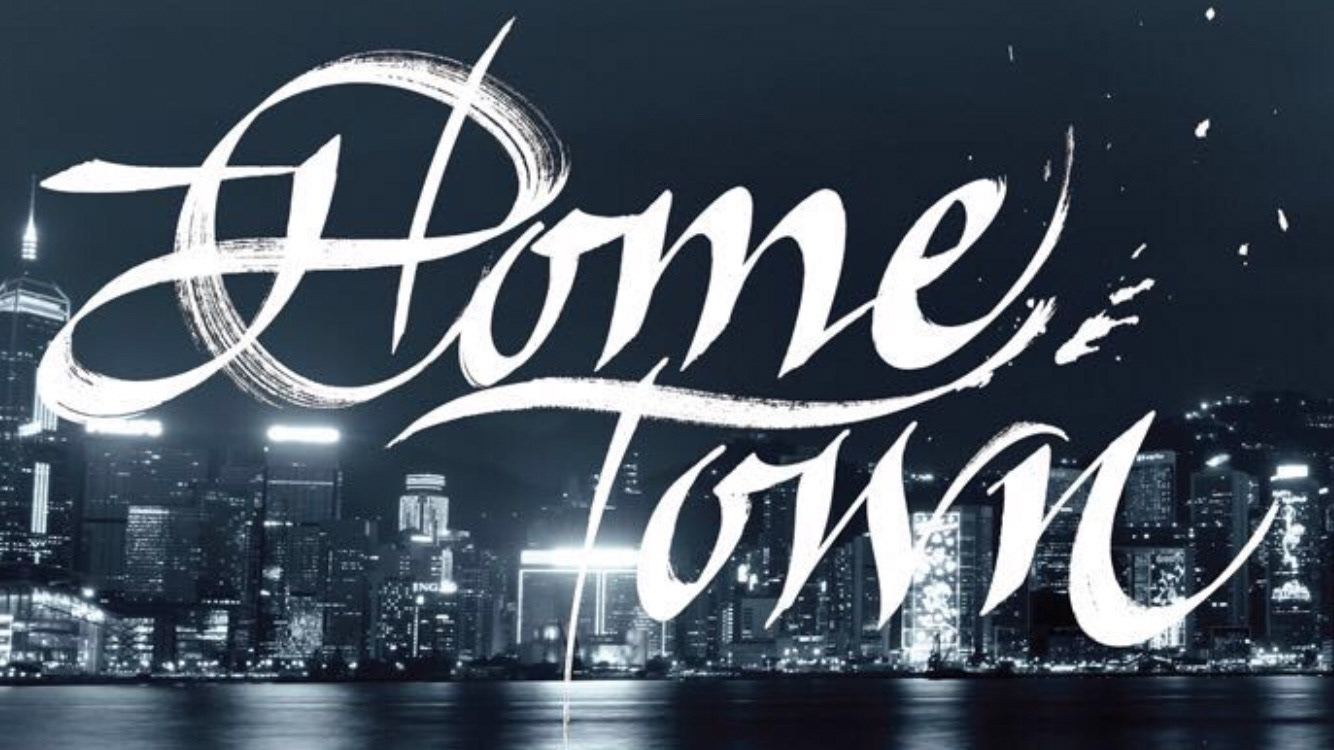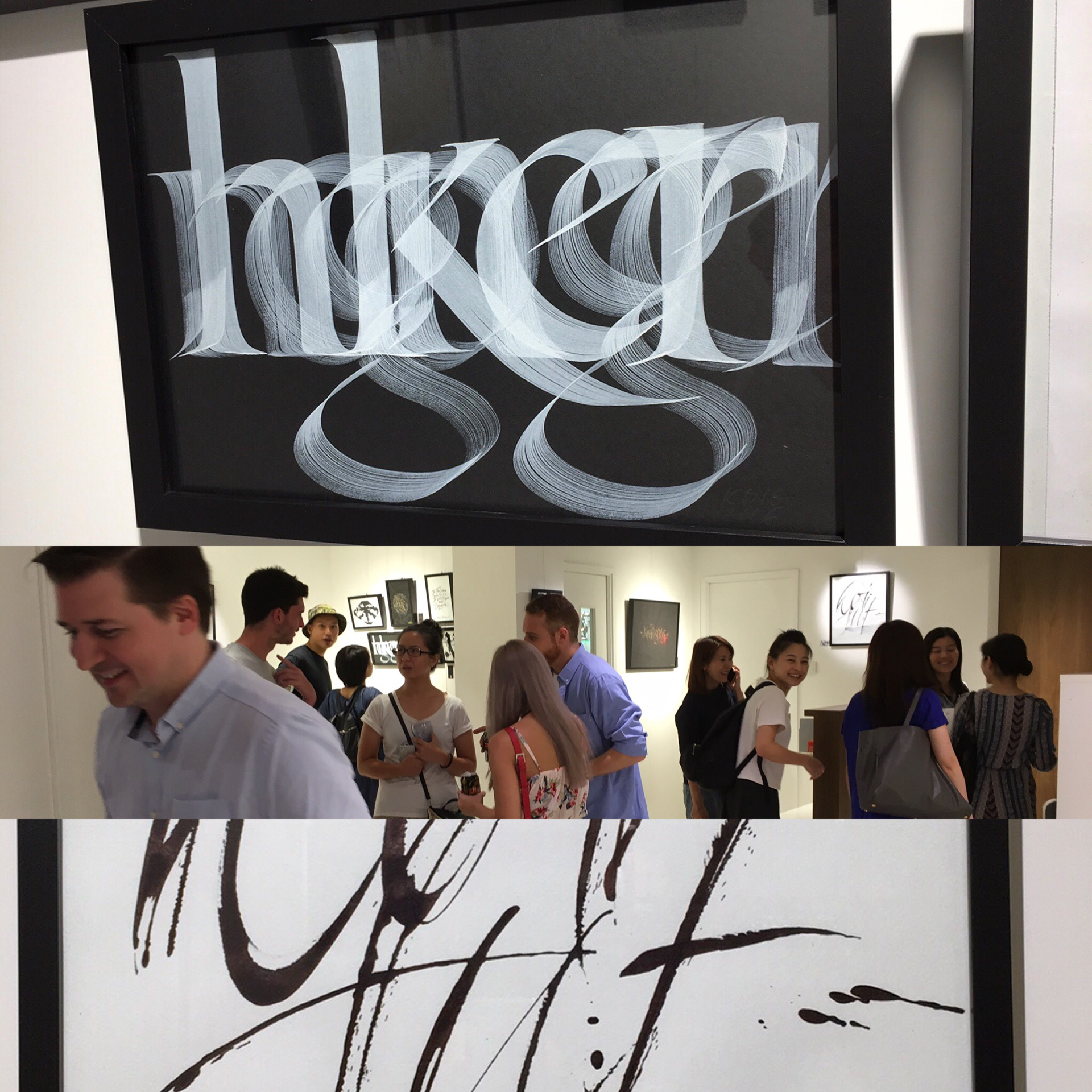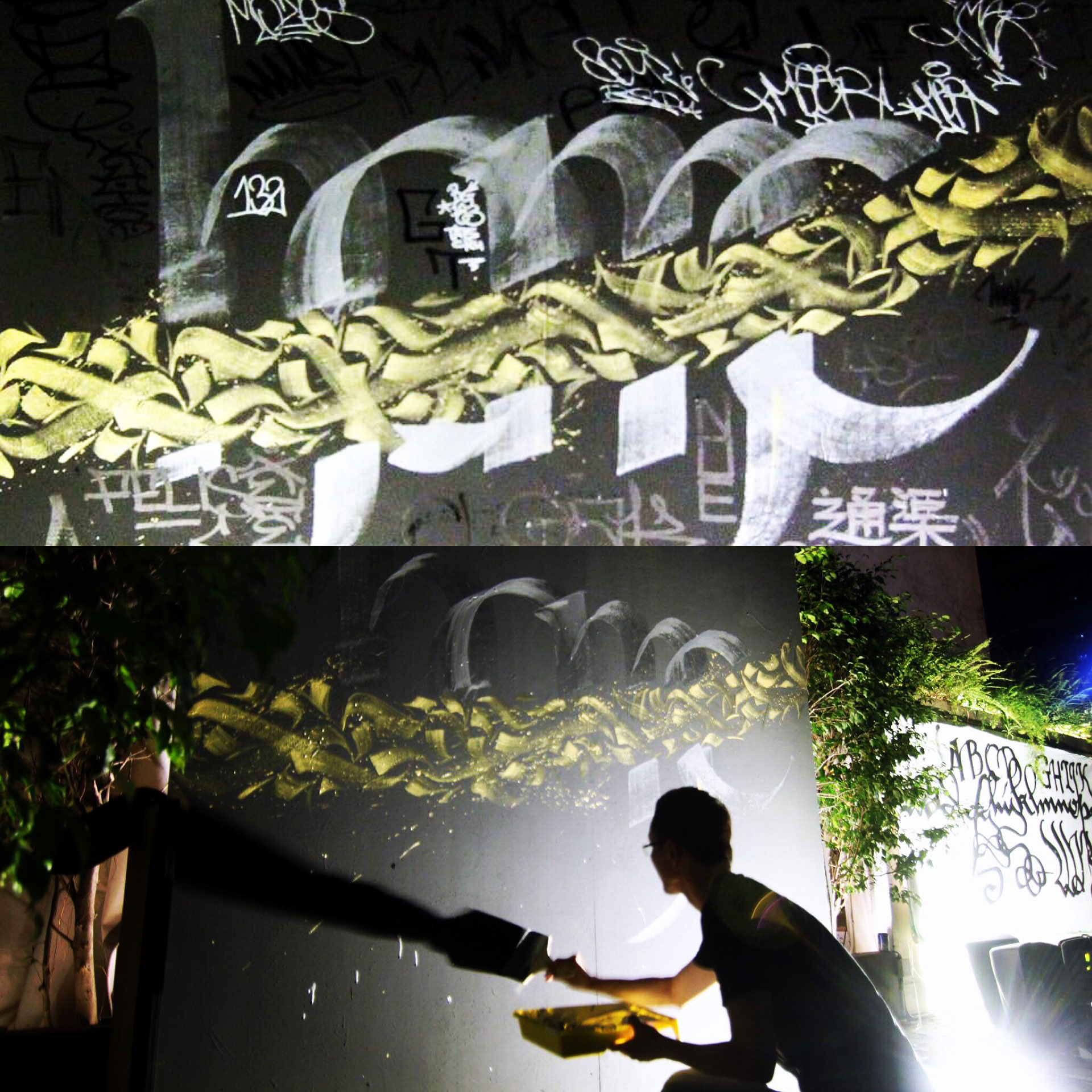 [

8 June 2016

]  The Opening of the

Home Town

 calligraffiti exhibition in White The Future (2/F Easy pack Industrial Building, 140 Wai Yip Street, Kwun Tong, HK). 7pm–10pm on 18 June. The exhibition will last for a month.